How to Setup a Cloud VPS for the Online Store?
When it comes to online store VPS hosting it is very important that you get great performance for a fair price and to choose the right vps panel.
From my experience there are few great options which have many great features.
In this article I will do a basic overview on cloud vps hosting providers I use and reasons of why do I choose them.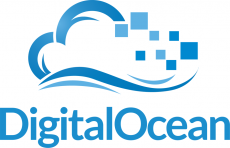 Option 1. Digitalocean
Here is the list of digitalocean advantages:
Fair billing rates + you can choose either hour plan or monthly one.
Droplets geolocation (As for now you can create a droplet either in one of European locations or in States)
Operating system choice. You can find the latest version of all popular linux distributives at digitalocean
Big community, so you can find manuals for almost any issue that could happen with your hosting
User-friendly help desk
Discount coupons
Still there are some disadvantages I found:
If you are a business owner, you will probably need to find a system administrator
If you suspended your payment all of your data would be terminated
Option 2. Vultr.
Vultr is a nice alternative to Digitalocean. It's not better or worse. They are about the same. Different UI (a bit more complicated), but better performance in terms of CPU.
Advantages of Vultr:
14 locations (still most of them are located in US, so it's almost the same as digitalocean for European users)
bigger choice of operating systems (Linux + Windows + FreeBSD)
Still there are some disadvantages I found:
If you are a business owner, you will probably need to find a system administrator
And there is one more thing. If you choose a cloud vps ssd hosting for ecommerce you would need to choose the right plan from the very start. So before choosing a plan, look carefully to a platform system requirements and server modules that need to be installed in order to make your platform run efficiently.
Another option, which might be useful for you to increase the online store performance is caching. There are both payed and free caching solutions. We will tell you more about it in our next blog article.
Recommendation on IPS panel choice.
For our clients I always use vestacp as an ips panel. There are few reasons of why:
It includes all of the necessary modules out of the box.
It's minimalistic, so you can find all of the tools there, so it's always easier for my clients to work with it.
Installation is as easy as running two commands in console and waiting for 15 minutes.
It has a built-in firewall, so you won't have to worry about your server's security.
You can restart services and look into the usage statistics directly from the panel, so you won't need to use ssh commands.
For the small business online store owner it's really important to choose the right solutions, because you have to find a balance between price and performance. The two of mentioned variants are the most common for that.
In case you have a bigger budget and you look for the top edge web application performance, you should better go with more advanced solutions, such as: Amazon AWS, Microsoft Azure or Rackspace.