Types Of Ecommerce Businesses: What Model Is Right For Your Online Business?
Modern technologies have made it easier than ever before to start an ecommerce business. But, first, you need to choose the type of ecommerce business you want to operate. Even experienced online business owners may not necessarily know all the benefits each of the models offers.
At Elogic, our mission is not just to help merchants start selling online, but to transform their brands into ecommerce leaders. And the big part of that success is knowing what business model suits best your target audience, resources, and budget.
In this article, we'll review in detail each type of ecommerce business models to help you make the right decision for your business.
Types of ecommerce businesses by the participants involved
When we analyze online businesses, most common parties in ecommerce are businesses, consumers, and administrations. They form different business models, depending on who is buying and who is selling. The six major types of ecommerce business models are:
B2C
B2C (business-to-consumer) model is when a retailer sells goods or services directly to the general public. There are other types of B2C ecommerce, but we will consider this one in general. B2C ecommerce business model started to grow in the 90s and has now become the most common ecommerce type. If the company sells products or services via an ecommerce website or any other online channel directly to customers, then it can be treated as the B2C model. 
This retail business model allows you to reach billions of potential customers, which is one of the biggest advantages of the B2C ecommerce model. Thus, you can easily build brand awareness among the right shoppers.
B2C examples: Amazon.
B2B
B2B (business-to-business) describes commerce transactions between two businesses where one business entity provides goods or services to other business entities. Business organizations engaged in the B2B model are typically distributors, manufacturers, and wholesalers. Usually, the purchaser is the end-user, but often the purchaser resells to the consumer.
For instance, a wholesaler checks the B2B online store and order products in bulk. The business entity validates the order and ships the goods to the wholesaler. Then the distributor sells those goods at a higher cost to its customers. In some cases, B2B merchants deliver products that end customers would not buy, such as commodities used in manufacturing.
The main disadvantage of the B2B ecommerce model is that the market is much smaller. B2B model implies a longer sales process, but a higher total cost of the order and recurring purchases.
B2B example: Alibaba.
C2B
In C2B (consumer-to-business) the individuals sell products or services to business organizations. C2B is the exact opposite of the B2C model. In the C2C ecommerce business model, the consumer creates value, and the business consumes that value.
For instance, an individual places some of their goods and services online. If these goods or services generate value for the business entity, then they purchase these goods or order services. Freelance writers, social media managers, accountants, tutors, developers, are few of the consumers who are involved in a C2B transaction.
In the consumer to business C2B ecommerce model, consumers have the power to set their price or make businesses offer their own price to meet their requirements.
C2B examples: Upwork, Fiverr, Freelancer.
C2C
C2C ( consumer-to-consumer) model involves commerce transactions between two individuals where one person sells a product through an online auction, whereas the other one buys the product by offering the highest bid. C2C platforms make profits by charging a flat fee or commission.
For example, an individual wants to sell a mobile phone, so he/she can place the mobile phone on a special website (eBay). Another person can buy that phone by contacting the seller via eBay.
Ecommerce businesses can take advantage of the growth of the C2C model as there are lots of buyers and sellers. However, the disadvantage of the C2C electronic commerce business model is that it's not scalable, as you're just an individual seller. That is the main reason why successful C2C sellers eventually switch to the B2C model to boost their business growth.
C2C examples: OLX, eBay.
C2A
C2A (consumer-to-administration) model describes sales transactions between the consumer and the public administration. C2A is also referred to as business-to-government (C2G). This model offers a simple way to establish communication between the consumers and the administration. Some of the examples of C2A are electronic taxes, distance learning, e-health, online surveys, and more.
B2A
B2A (business-to-administration), also referred to as B2G, is when a business entity sells goods or services to an administration. For example, a data protection company can provide support and maintenance services to government websites to make sure they are secure for users.
Types of ecommerce business revenue models
The model based on the participants is only one aspect that defines your ecommerce business. The way you handle inventory management, get, and ship your products has a considerable impact on your revenue. So let's discuss in detail the types of ecommerce businesses based on revenue.
Dropshipping business model
Dropshipping is an electronic commerce business model in which businesses sell products online without stocking inventory. This is one of the most popular eСommerce models based on revenue today. Alternatively, the seller sends those orders to the supplier, who then ships goods directly to customers. In this model, the supplier is in charge of handling inventory, stocking, and packaging.
Dropshipping allows you to start an online business with little to no capital, as businesses save money on the warehouse space, tracking inventory, stocking, packing, and shipping products. So drop shippers can invest extra money into website development, customer support, and marketing strategies.
Dropshipping also has its disadvantages, though. In fact, success depends on the niche your business serves, so competition can be pretty high. There could be other businesses selling the same drop shipped products. With the dropshipping ecommerce business model, you have no control over the supply chain, so bad suppliers can damage the reputation of your brand.
Private labeling and contract manufacturing business model
If you have a great idea for the product to sell, but no internal resources to produce the product on your own, the contract manufacturing model can be an ideal fit for your business. You can find the manufacturer to develop the product and then market and sell it under your brand.

With a private labeling model, your products are manufactured exclusively and you have the legal rights to sell products under your brand name. With contract manufacturing, you own the design and characteristics of the product and have full control of the manufacturing and fulfillment costs, so you can decrease the COGS (cost of goods sold).
There are some disadvantages to this business model. Finding credible contracted manufacturers to cooperate actively with can be quite difficult. Usually, to reduce manufacturing costs, many merchants travel to China and Vietnam. Moreover, private manufacturers can't ensure defect-free goods, even when a prototype is ideal. Thus, you should make sure to establish quality control processes to sell high-quality products.
White label business model
The white label business model is applied when the product is produced by a manufacturer for numerous resellers. For instance, a white-label manufacturer would sell coffee to 5 different retailers. Each retailer can put their brand on the coffee, customize the package, and sell the coffee to the customers.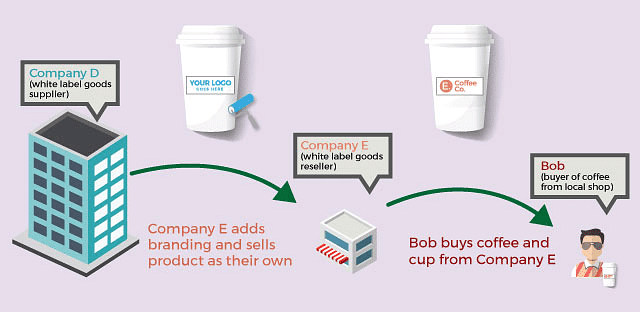 It is quite similar to private labeling. However, with regard to private labeling, a product can be exclusively provided only to one retailer, depending on the service providers.
White-label sellers control only package design, but cannot customize products or influence the quality. Any retailer can sell these goods, so the product isn't unique. That's why, if you opt for this model you need to invest in marketing to distinguish your brand on the market.
Moreover, most manufacturers set a minimum volume of orders, so you need to be aware of the product demand among your customers. Make sure you are not stuck with a huge number of unsold goods.
Subscription business model
A subscription business model gives the customers an opportunity to get certain products or services for a specified period of time on a recurring basis. Any item that is purchased on a regular basis has the potential for a subscription service, such as food, training courses, toiletries, makeup products, medicine, diapers, disposable items, and many more.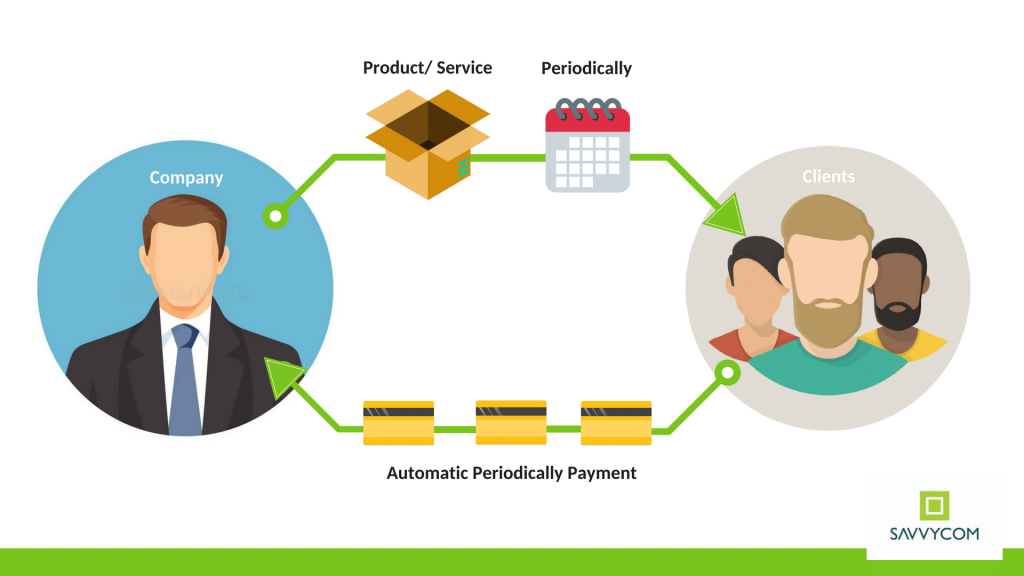 The subscription revenue model has many advantages for ecommerce businesses. Store owners can enhance customer retention, build customer loyalty, and plan inventory management in advance. However, subscription boxes are likely to be popular only in some specific niches such as health, beauty, and food.
Wholesaling and warehousing business model
Wholesaling and warehousing is a business model where an ecommerce business offers products in huge amounts at a discount. This is the most challenging model to get into, as you need to invest in a warehouse space and inventory management tools.

It is the opposite of the dropshipping model. The ecommerce businesses stock goods, fulfill orders, and sell goods in bulk on their own. Most wholesalers only apply the B2B model, and their operations are only tailored to the fulfillment of bulk orders. Some of them apply both B2B and B2C, however they provide discounts only for B2B bulk orders.
Starting your own ecommerce business
So, now that you know the types of ecommerce businesses and how ecommerce works, you are ready to take another step to get your startup off.
Frequently Asked Questions
What are the 6 types of eСommerce?
There are at least 6 main types of ecommerce businesses models, namely business-to-business (B2B), business-to-consumer (B2C), consumer-to-business (C2B), consumer-to-consumer (C2C), consumer-to-administration (C2A) and business -to-administration (B2A).
Which eCommerce model is best to choose?
As a rule, many people rely on B2B and B2C models. However, choosing the best e-сommerce business model for you is always a personal decision that will determine your long-term success factors.
What is the easiest eCommerce model to implement in business?
As a rule, the most simple and cost-effective is the B2C model. However, an individual approach tailored to your needs is required. It is quite possible that it will be easier for you to work with C2B or B2B business models.
I want to create a B2B ecommerce business, what should I do?
Worth doing a lot of work. We recommend contacting Elogic professionals, who will prompt and share their experience in this area.
Get in Touch
Looking for a partner to grow your business? We are the right company to bring your webstore to success.