5 Musts to Prepare Your Online Store for the Holiday Season
Long before Internet existed, people spent more during holiday season shopping for gifts to congratulate friends, family, coworkers and even random acquaintances. What did change is "where" they prefer buying now. According to recent data from National Retail Federation, this year 46% of all holiday shopping is expected to take place online. This year's figures are going to be the biggest during last decade. So here's one more reason to put significant time and effort to prepare your online store for holidays 2015-2016.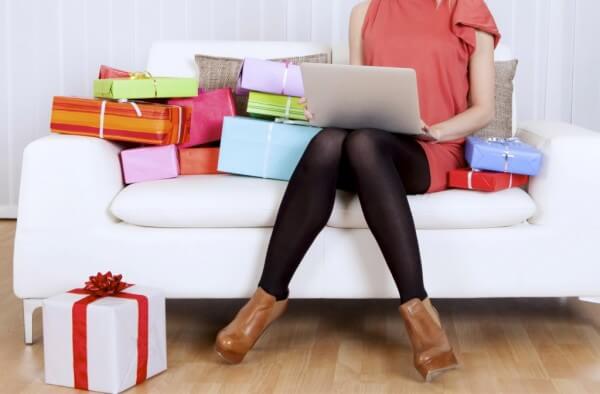 #1: Loyal Customers First
There's nothing wrong with the fact that you expect to acquire lots of new clients. However, the first thing to do to market holiday shopping with maximum payoff is to show your loyal customers that they are still your priority.
Make them feel really special, send special offers schedule in advance. You may share promotional codes and giveaway packages, encourage them to recommend your online store in social media. Also you might provide them with fancy visual content they can share across their Instagram, Facebook or Twitter account. Keep your communication personal and include customization in your message templates to reach maximum engagement rate.
#2: The Sooner, the Better
This advice seems too obvious, but some online retailers still don't take it too serious. Some people just cannot help procrastinating and thinking they have plenty of time ahead. Try not to get fooled by the fact December has just arrived. In two weeks you should already have your marketing and advertising activities launched. That doesn't sound too far away in future, does it?
Traditionally shopping season does not start until mid December. Nevertheless, more and more customers start buying gifts in advance (25% of consumers are beginning to make Christmas purchases until December 15). This way they can avoid pre-holiday hustle and seize the most beneficial opportunities listed online.
#3: Provide Detailed Special Offer Terms
According to experts, buyers are especially attracted when you specify exact delivery window as they are extremely concerned about the timeliness of the gifts arrival. Most eCommerce CMS's allow you to associate customer device with special offer widgets informing visitors about the timing and cost of delivery.
During this period it would be appropriate to include a special counter to all website pages that will show the countdown till the end of discount period. Try to highlight all available pre-holiday options including expedited shipping, special packaging, dedicated customer support, longer working hours, etc.
#4: Double Check It's All Set and Done
When it comes about holiday season sales, no one is perfect, but trying to get there as close as possible is just what you need for the best performance during the big hustle.
If you've been in online retail for quite a while, there's one thing you know for sure: anything can go wrong. But there is a way to minimize the risks and there is no way you can afford to ignore it under any circumstances:
(if there's a way to make a layout of this bullet list as a checklist on your blog, that would be perfect!)
Move to a faster hosting (if you haven't done that yet, of course)
Increase your webpage load speed. 57% of visitors leave your store if it takes more than 4-5 seconds to show up. Optimize image size, use a content delivery network, etc.
Check the number of all groups of items available and their compliance to holiday season demand
Make sure your online store is mobile-friendly. By 2015 more than 51% of all Internet users are using mobile devices to access the web. 33% of all online buyers use smartphones for shopping, so adjust the marketplace to their needs and it pays off with both mobile-based sales and your overall website rank in search engine
Make sure that you have Plan B in regards to courier service for urgent delivery requests or in case something happens to your current one
I'd like to highlight the last (but not the list) checklist item: no matter how good your marketing department is, take the time to triple check all promo materials and marketing strategy including editorial calendar for each and every social media, web and email-related channel; eliminate the slightest chance of mismatch among different promotional offers and make sure that electronic vouchers and promotional codes (or whatever you use) are processed with no errors.
Feel free to alter this checklist to create the one that will be a perfect match for your business.
#5: Create Unique Additional Value
The last thing you need to implement if you want your holiday sales to perform at their best possible level is probably the toughest. To make it easier, the value you create should not be 100% unique (fresh eCommerce ideas are hard to get these days, huh?), but the way you deliver it should be
Think of something you would like to get yourself as a holiday shopper:
flexible return and exchange policy

additional means of purchase safety

special delivery conditions (including gift handing or handwritten card service)

operating in offline mode (even as a storage or extra hours pick-up location)

VIP consulting upon choosing a gift by customer success department

but-it-later option that preserves holiday price
In the end,
don't let yourself get too hard on things, keep being a human. In case of any customer complaints or grievances, the right thing to do is to simply reach out to them being warm and helpful.
Always keep an open contact with customers, fulfill your promises and make apologies if needed. A good trick is to also share information about how you were able to overcome difficulties and solve complex issues during the holidays in your corporate blog and via social media accounts. Let your customers know you care and they will stay yours long after holidays are gone.