MagentoLive 2019: Our Impressions of the Latest and Greatest from Magento
First and foremost, Elogic would like to thank the MagentoLive organizing committee for putting together one of the best Magento events of 2019. This year, MagentoLive Europe was held on October 22-23 in Amsterdam. Thousands of visitors from around the globe flocked to Amsterdam for the stimulating talks and presentations, enlightening seminars, and big news of game-changing technologies. We were privileged to take part and connect with both new friends and old friends.
Partner Summit
Our plan was to go to the Partner Summit on the 21st but fate would take us on a slightly different path. Due to the heavy fog in Ukraine, our managing partner, Paul, unfortunately missed the kick-off event.
Amazing turnout at the Magento Partner Summit #MLEU #Magento pic.twitter.com/lg9lfEA9Dc

— Magento U (@MagentoU) October 21, 2019
Although we missed the launch party, we made it to the main stage in time to see the opening presentations. There was a lot of buzz surrounding the new announcements from Magento, especially the continuing integration into the Adobe stack and the innovative new tools coming out of Magento's Innovation Lab.

Deeper integration into the Adobe stack
Since last year, when Adobe acquired Magento, Adobe Experience Cloud has gotten a big boost for its digital commerce endeavors — a proven, scalable technology supported by a loyal Magento community.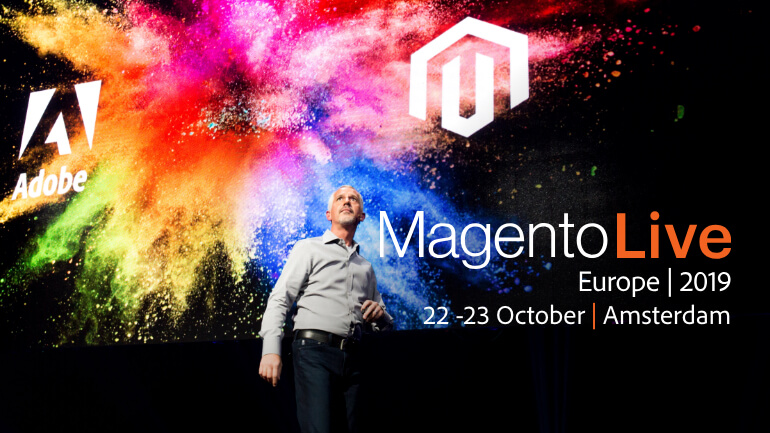 Adobe isn't the only side that has gotten a boost, Magento merchants are now able to benefit from this integration in the form of new commerce capabilities.
One of the most interesting new integrations is with Adobe Sensei. Sensei can be used alongside other Adobe tools like Adobe Analytics and Adobe Target to offer a highly personalized shopping experience. Sensei is AI technology that, unlike the existing rules-based product recommendations, will recommend products based on user data.
At MagentoLive, Adobe announced that the Early Access Program for this powerful feature will launch in January 2020. Magento Commerce merchants that are part of the program can use the new features directly via the Magento admin page.
"Today, we are now offering powerful technology and a greater community to deliver on what you want to do for your customers." – Paul Robson, President, International
Adobe, @Paul_A_Robson #MLEU pic.twitter.com/uSTiT7CfPG

— Magento (@magento) October 22, 2019
Other news on the Adobe front includes Adobe Stock integration with Magento. This feature will provide a searchable interface within the Magento admin page for stock images. With an Adobe Stock subscription, merchants can instantly add images and other content from the massive Adobe Stock library.
Cutting-edge Magento innovations
The most interesting part of the second day of the conference was the vote for the latest Magento innovations from the Innovations Lab.
PWA Scan and Go, Pepper the Robot, Head-On Shopping
We loved all the entries, but three of them stood out.

PWA Scan and Go – Shopping in stores can be a hassle because of long lines. Scan and Go creators, WebKul Software, leveraged Magento PWA Studio to build a progressive web app that can be used to scan the item's barcode, buy the product, and generate a QR code with proof of purchase that is later validated when the customer exits the store.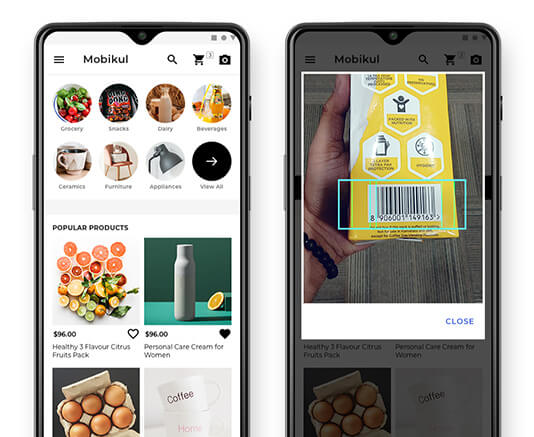 Pepper the Robot – SNOWDOG presented Pepper the Robot — a smart humanoid robot that makes shopping easier. Pepper can help customers browse for products, show them which items are in stock, advise the customer on the ideal product based on their reactions, and offers a more immersive shopping experience.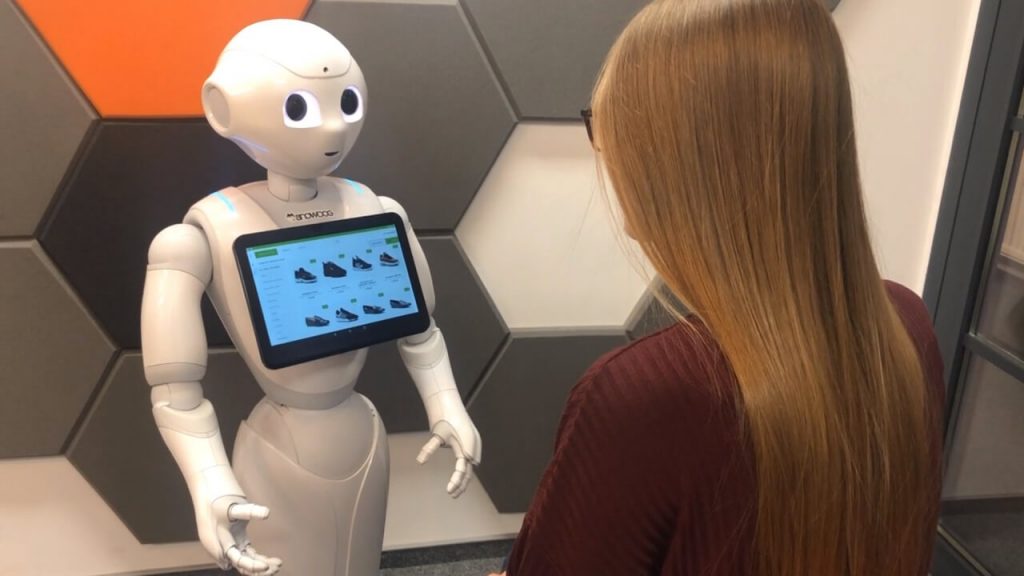 Head-On Shopping – People with physical disabilities should have an equal opportunity to an accessible shopping experience. With this in mind, developers from CedCommerce presented Heads-On Shopping, an innovative way to navigate through various shopping actions like product selection, quantity selection, and checkout — completely hands-free.
Our takeaways
We had a great experience at MagentoLive 2019.
Adobe's strategy is to create a fully-managed cloud-based ecommerce platform that is integrated with the rest of Adobe's tools, including the Analytics Cloud, Marketing Cloud, and Advertising Сloud.
Magento will be propelled into new markets and will be adopted by new customers with every coming year thanks to the new marketing capabilities. This will cement Magento's market share and status as a market leader.
Get in Touch
Looking for a partner to grow your business? We are the right company to bring your webstore to success.