How to Use Machine Learning and AI in Ecommerce: Benefits and Examples
Today, artificial intelligence (AI) and machine learning (ML) are bringing even more significant changes to the ecommerce landscape. According to forecasts, 95% of all customer communication will be handled by AI technologies by 2025. ML is utilized by such giants of the internet trade as Amazon, Alibaba, Rakuten, and more. Statistics assert that the revenues enabled by AI in ecommerce will make as much as $36.8 billion worldwide by 2025.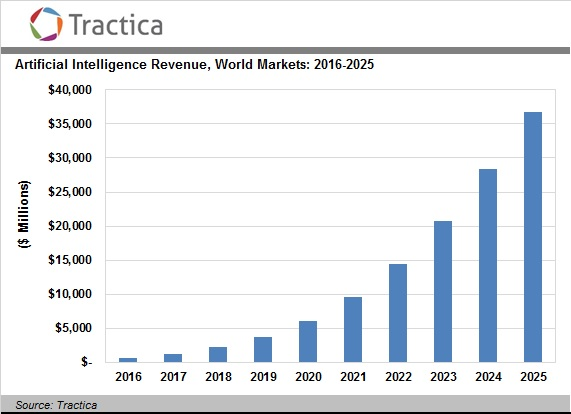 Ecommerce platforms such as Magento are also joining the game. They offer advanced customer experience and higher personalization by leveraging machine learning algorithms.
With the incredible technological advancement in modern ecommerce, AI and ML are expected to continue affecting businesses in this sector. This article studies how ecommerce companies are already using AI and ML and suggests how you can leverage these techs to enhance your sales.
What Are Machine Learning and Artificial Intelligence?
In a nutshell, AI implies the ability of a computer to exhibit human logic, while ML is a type of artificial intelligence. AI is a broader category than ML and can include not only learning but also adapting reasoning, and sensations. ML is based on algorithms that use data to make predictions and take certain actions. The accuracy of the output depends on the volume of data the algorithm is exposed to.
ML, as a subset of AI, encompasses the ways computers can 'learn' logical rules and behave accordingly without being programmed for each specific task. AI enables a computer to make decisions similar to a human being. ML is utilized by AI to obtain data and determine how to work with it.
How Can AI and ML Benefit Ecommerce?
AI and ML have a profound effect on the ecommerce industry. There are numerous applications of AI and machine learning in ecommerce for companies to enhance their businesses. AI applications in ecommerce are based on customer data.
Data sources that enable the application of machine learning in ecommerce
Modern technologies and the whole modern way of living allow using multiple data sources to grow your business. Some of them include:
Reviews;
Call center and customer support transcripts;
Natural language (e.g. voice data);
Search history and purchase history;
Site usage analytics;
Social media;
Wearable technology.
On the one hand, these data sources bring incredible opportunities for companies, while on the other hand, they bring significant work volumes for AI developers. That is why, in our practice, we strive to specify the customer's requirements in the most specific and systematic manner.
Benefits of AI and ML for ecommerce
Based on the collected data, ML and AI can hugely impact businesses, as these techs can optimize and automate multiple processes. The technologies can also make more accurate risk assessments, create comprehensive recommendations for business intelligence goals, and fulfill other predictive tasks.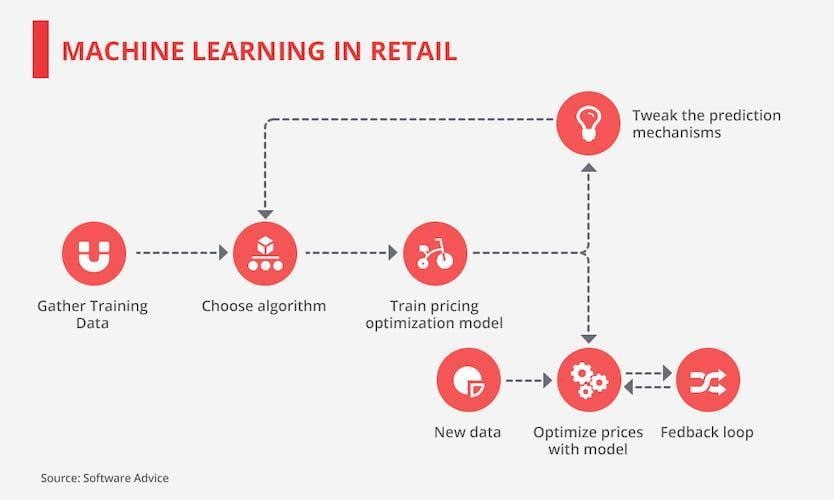 So, which opportunities exactly do ML and AI offer to the online retailer?
Enhance your products: the consumer feedback you receive and the trends you analyze can be used to improve your product offers.
Make your business decisions more informed: real-time data, market analysis, and other information enable you to make more accurate forecasts.
Optimize your business processes: thanks to the advanced technologies, you can maximize the advantages of your delivery and warehouse options.
Make your customer service more personalized: personalization 2.0 or 'hyper-personalization is shaping the modern ecommerce market.
Identify new markets and improve your targeting: advanced marketing tools, such as the building of customer personas and marketing research, allow you to broaden your target audience.
Automate your business workflows: many physical and digital processes can be automated, which results in huge savings of time and resources.
Attain smarter marketing and advertising.
Prevent fraud.
What Are the Most Successful ML and AI in Ecommerce Examples?
Big players, such as eBay and Amazon, have winning experience of AI integration throughout the entire sales cycle. However, you do not necessarily need to be a market leader to make use of these technologies. Successful AI use cases in ecommerce show that regardless of your store size, you can integrate AI and ML technologies to gain competitive benefits.
Implementation of recommendation engines
Recommender systems help companies elevate sales by providing personalized offers and enhanced customer experience. Recommendations usually speed up fewer searches, ease users' access to the needed content and offer nice options customers would have never searched for. Based on the collected customer data, recommender systems perform data filtering to get the insights and adjust according to customer choices. Thus, they determine consumer preferences and provide reasonable up-sell and cross-sell suggestions.
Such online retail giants as eBay successfully apply AI to offer tailored advice and recommendations to improve delivery time, pricing, buyer-seller interaction, and more. The company has launched a range of AI-powered tools including Find It On eBay and eBay ShopBot.
Pricing strategy
Determining the right price for both buyer and seller can be challenging. The price for each item is formed by several parameters that include production costs, customer capabilities, and competitor offers. AI and ML can take your approach to this issue to a whole new level. Advanced tools for data analysis gain information from multichannel sources and determine the flexibility of prices. The influencing factors include location, customer buying attitude, seasoning, and the market prices in the specific segment.
Furthermore, the algorithm conducts customer segmentation and real-time optimization, allowing you to implement personal pricing schemes.
Visual search
Although shoppers tend to browse visual content before making a purchase, they sometimes fail to find appropriate keywords to describe what they are searching for. Visual search is aimed to ease the job. Customers can simply upload an image instead of typing a long and detailed query. As a result, the customer can narrow the search down and get more relevant items.
Powerful tools, such as Bing Visual Search, Google Lens, and Image Search, turned this type of search into a trend. Catching up with the trend, the ecommerce market is making use of the Lens Your Look search engine by Pinterest that enables you to find outfit options relevant to your existing wardrobe.
Customer emotions analysis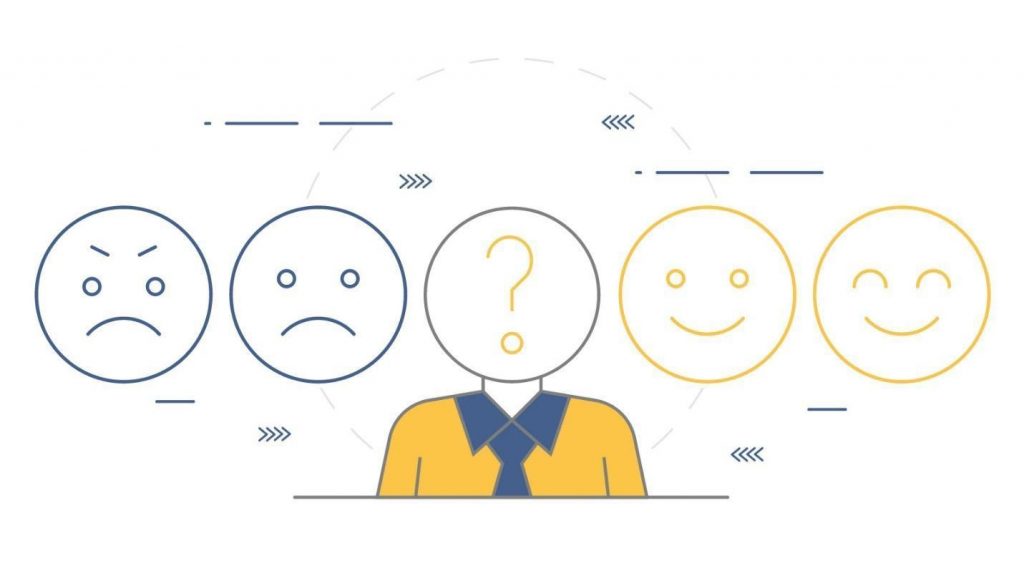 Although it isn't a breakthrough tool in the industry, customer sentiment analysis now takes less time and costs thanks to the application of machine learning in ecommerce. There is no need for vast polls or focus groups – advanced algorithms give the perfect basis for sentiment analysis. Social media and online service feedbacks are great sources of data for it.
ML techs use language processing to define words that imply a positive or negative attitude. Therefore, these feedback forms are a solid and insightful background for product or service improvement.
Inventory management
Merchants aim to perform proper inventory management to provide customers with the right products, at the right time and place, and in a proper condition. The process involves monitoring and deep analysis of the stock and the supply chains.
Concerning inventory management, machine learning in ecommerce is applied to detect patterns and correlations among the elements and supply chains. The algorithm determines the optimal strategies for stock and inventory. Correspondingly, the analysts optimize delivery and run the stock, implementing the data obtained.
Running a contact center
Chatbots are intended to help merchants partly automate the interaction with customers. By programming chatbots with responses to often asked questions, customer service can be relieved from recurring communications. Besides, they can help you attain dynamic business goals, like improving the post-purchase shipping process by answering questions about delivery.
By using a chatbot, you can considerably reduce costs while maintaining quality. In case of a complex query, a bot will detect the need for human intervention and redirect the client to a live agent. IBM Watson, for instance, developed an AI-based platform that helps ecommerce organizations create personalized shopping assistants.
Practical Use Cases of AI and ML Application in Ecommerce
Once the benefits and examples of AI and machine learning in ecommerce have been discussed, you may wonder where to find the real working cases. There is no need for a long search. Here are several engaging instances.
Amazon and its winning customer service
Amazon focuses on impeccable customer service as one of its main competitive advantages of ecommerce. You may be unaware of the fact this service is maintained with the help of AI. So, in which specific spheres do they apply the tech?
Product recommendations. Amazon utilizes Collaborative filtering and Next-in-Sequence models to work out predictions regarding the goods each specific customer may need next. The tool is enabled by the collected data of customer purchase behavior.
Logistics. AI makes changes in routing, delivery times, and other delivery parameters for greater efficiency and accuracy. Drone delivery will probably be the next step Amazon takes.
Natural Language Processing. This newest deep learning technique is powering the digital assistant Alexa by Amazon.
Alibaba and its customer-centric approach
The company is continually utilizing the most advanced tools enabled by AI and ML. Alibaba applies augmented reality mirrors, facial recognition payments, interactive mobile phone games, and many other features and tools. Specifically, Alibaba is focusing on:
Smart customer service. Ali Xiaomi, an AI-powered virtual assistant, can deal with spoken and written queries and acts as a personal shopping assistant. Apart from answering frequently asked questions, it can also find products according to a description or a photo and provide more general advice and help such as weather forecast and the Toirplane ticket purchase. According to Alibaba, the chatbot can handle about 95% of customer service queries.
Pervasive personalization. Creating an engaging customer experience is the cornerstone for most modern merchants. Alibaba achieves this by implementing highly targeted, AI-assisted services. Wherever a customer has shopped before, it is possible to match their purchased products with new goods in the Alibaba pool.
Smart supply chain. Alibaba has created Ali Smart Supply Chain – a tool that utilizes AI to help in predicting product demand, optimize inventory, determine the right product offers, and develop pricing strategies.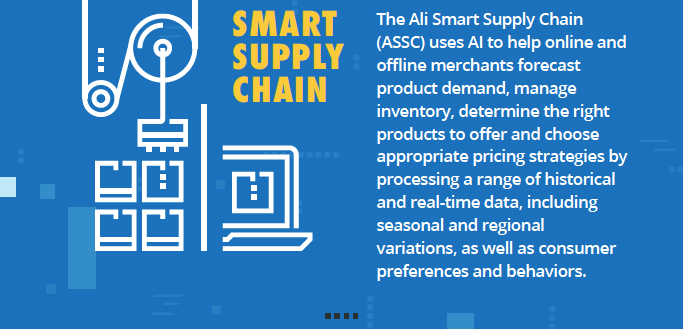 IKEA and the use of augmented reality
A company does not necessarily need to apply AI in all its business processes. For example, IKEA utilizes AR to offer a more practical and engaging shopper experience.
The famous furniture brand developed an AR application – IKEA Place – that provides the opportunity to furnish your home with various items by IKEA. Moreover, the products are automatically scaled based on the room size.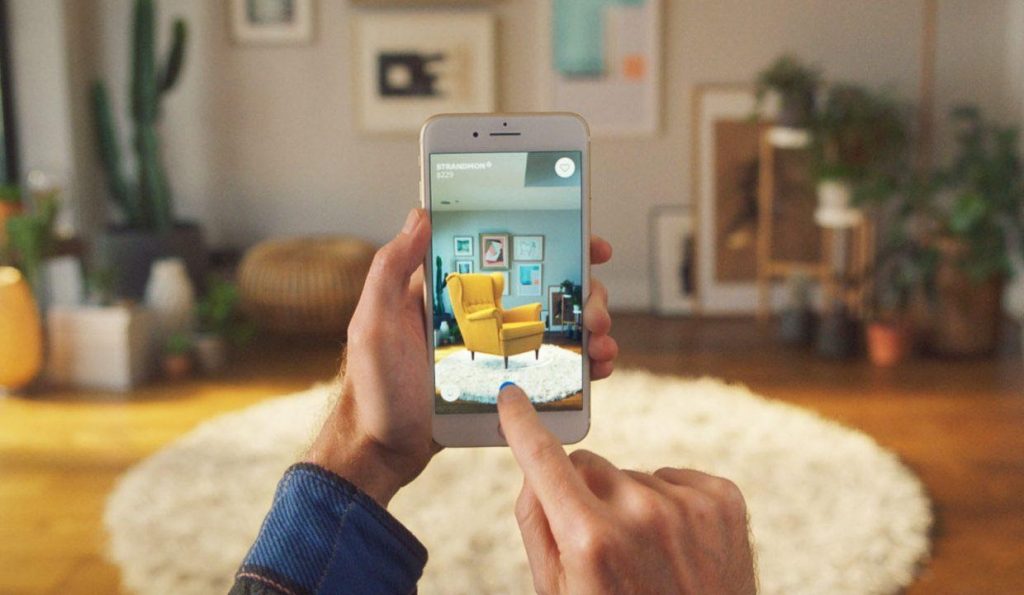 Gap and their virtual dressing room
A new facet of the virtual shopping experience has been introduced by Gap. The company offers an AR app that allows shoppers to try on their Gap outfits at various locations – home, work, gym, park, and more. Thanks to the DressingRoom by Gap, customers can "try on" the items they are interested in purchasing in various environments through their mobile phones and then purchase them online.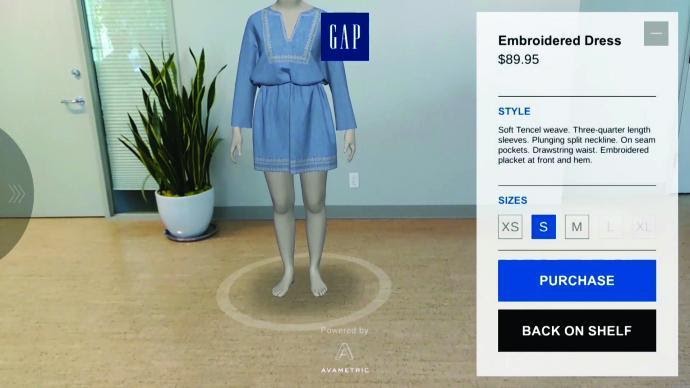 How to Implement AI and Machine Learning in Your Ecommerce Business?
The machine learning use cases in ecommerce are impressive and they embrace all spheres, from improving customer services to providing higher security for your business. The implementation of AI-driven automation in retail is projected to increase from 40% to 80% in the next 3 years.
So, what are the specific procedures that help your business to catch the big wave and make use of machine learning in ecommerce? Several steps will help you structure the process and develop the respective strategy before rushing into the unknown.
1. Identify which of your business processes can be ML-enabled
Analyze your workflows and ask yourself the following questions:
Which processes are human-intensive?
Which processes are repeatable?
Which processes require human intervention to study large volumes of data?
The answers will indicate where exactly the application of AI and ML will help to save time and resources in your business.
2. Consider data collection and feature extraction
Data is the basis for the efficient use of AI and machine learning in ecommerce. A wise decision will be to store all data in a database, which allows analyzing and managing it in the future.
3. Determine your goals and capabilities
Trying to embrace a larger scope of AI implementation than it is necessary may lead to unreasonable expenses. Focus on your goals and start with something simple. For example, you can concentrate on predicting and preventing customer churn. If you are satisfied with the outcomes, you can scale up the implementation of AI.
4. Choose the appropriate tools and platforms
In general, the ecommerce software you choose is crucial for your business as it largely influences the cost and efficiency of running your online retail store. Sometimes you'll even need to replatform to find a suitable solution that will meet your business needs. Modern computing technology in particular allows using ML in the cloud, which will further save you time and effort.
Depending on the field of your business, you can enjoy multiple AI and ML tools aimed to optimize your operations and enhance sales. For example, Adobe Sensei automates numerous time-consuming tasks and leaves more time to spend on the creation process. Nosto is a comprehensive marketing solution that uses AI to automatically deliver a highly personalized customer experience in real-time. As a result, you get enhanced engagement and greater sales.
5. Create a dedicated team and determine which vendors you need
To properly manage the adoption process, you need a dedicated team that will keep things on track. The team will be closely collaborating with the third parties needed for the project and making sure that the process is being led towards the goals you set.
AI and Machine Learning in Ecommerce: Wrapping Up
In the modern ecommerce world, being unfamiliar with AI and ML means you will be left behind in the competition. The techs can make all your business processes more efficient. You just need to develop the right approach to their implementation.
By studying the successful AI and machine learning use cases in ecommerce, you can understand better which specific advantages the techs can bring to your company. However, it does not mean that you should blindly adopt all the winning practices. Match your plans to your business goals and opportunities and start your successful journey. Your team and partners are of crucial importance.
You cannot be proficient in everything, especially when it comes to such a challenging task as platform implementation. Do your research, starting with the basic tips on how to choose the right technology partner.
Get in Touch
Looking for a partner to grow your business? We are the right company to bring your webstore to success.