The Pros and Cons of Magento for Your Ecommerce Store
Ecommerce platforms have made it cost-efficient and easier than ever to set up your own online store. The Magento ecommerce platform has been the leading choice of retailers all over the world.
In recent years, Magento went through a lot of changes to become one of the most commonly used platforms on the market. Other platforms that follow close behind are BigCommerce, Shopify, Salesforce, and Woocomerce.
A lot has been spoken and written about Magento. However, there are important questions to ask before implementing Magento – Is Magento the right platform for your business? What are the pros and cons of Magento compared to other ecommerce platforms?
As a company specializing in the development of ecommerce websites on Magento, we know its advantages and disadvantages. We have compiled a list of pros and cons of choosing a Magento ecommerce platform to assist you in deciding whether Magento is a good fit for your retail business.
Magento Open Source vs Magento Commerce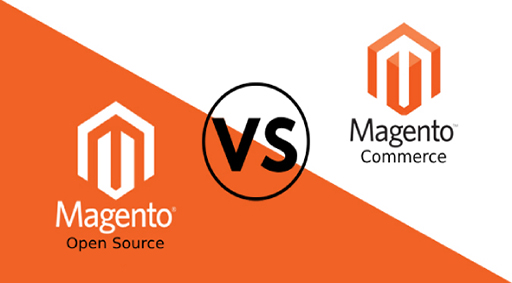 Since its launch, Magento has been accessible in two editions:
Magento Open Source Edition

(formerly Magento Community) is free of charge open-source ecommerce platform. Anyone can get a program code for free and it's open for editing to third-party developers.

To gain access to advanced functionality, merchants can extend the basic features of Open Source Edition with specially developed extensions.

Magento Commerce Edition

(formerly Magento Enterprise)

allows customers to use diverse out-of-the-box features, implement third-party integrations,

and scale to practically any size of deployment

.

To develop an online store on Commerce Edition, you first must create an account in Magento and buy a license.
If you want to find out more about Magento community vs enterprise editions, check our blog post.
The Pros of a Magento ecommerce platform
Magento came out as one of the most robust, flexible, user-friendly, and scalable platforms in the ecommerce market. It offers an extensive range of powerful tools for developing and running your online store. Let's talk about the advantages of Magento ecommerce platform in detail.
Magento offers an abundance of out-of-the-box features to operate your business, such as multiple stores, numerous locations, different languages, product types (simple, configurable, virtual, grouped, bundle, downloadable), color swatches. Since Magento 2.3's release, it also supports multiple warehouses, various price tags, and a wide range of currencies.
Compare Magento with Shopify, Woocommerce, or any other ecommerce platform. Magento stands out with its variety of features. Magento Commerce offers powerful options when it comes to marketing, user loyalty, user experience, and business efficiency.
Magento is fully scalable, so whether you're selling 100 items or 1,000,000, Magento can deal with it effortlessly.
In fact, Magento can support up to approximately 500,000 products and thousands of transactions per hour. It's a prominent benefit because you can scale smoothly in the background with no interference involved.
A large community of users
Magento is a top ecommerce platform, so naturally, there is a wide and vibrant community of users and expert Magento developers who contribute in developing extensions and plugins.
The Magento Community has more than 360,000 forum members, 8,000 certified developers, 5,900 contributors, and 1,150 partners. Thus, Magento contributors can help you find immediate solutions to any problems with your online store.
Recent studies show that 84% of companies that invested in a mobile presence indicated an increase in new customers and revenue growth. Magento is mobile-friendly as it enables to develop a mobile website without any difficulty and provide the best mobile experience to customers.
Magento Mobile offers smooth storefront integration that is handled on different devices (iPhones, iPads, and Androids). Moreover, Magento Commerce introduced Progressive Web Applications (PWA) Studio, a set of tools for designing online stores with simple front-end experiences on mobile devices.
Selling jewelry? Electronic devices? Medications? Whatever your retail business looks like, Magento can be tailored to meet your business requirements.
The platform is open source. Therefore, you can modify the code, customize templates and develop the functionality exactly the way you want. Moreover, Magento offers API (application programming interfaces) for many third-party integrations such as CRM (custom relationship management), inventory management, and much more.
These days it's difficult to get yourself on the radar as there are numerous online stores and retail businesses competing for the same keywords. Bringing traffic to your website through search engines (Google, Bing, etc.) is still a big part of a successful ecommerce business.
Magento offers built-in SEO features that enable you to alter and optimize elements of your page, such as page header and meta tags. These SEO features help you rank higher in search engines.
The Cons of a Magento ecommerce platform
Among its many advantages, we need to consider some weaknesses before using Magento as an ecommerce platform.
Magento is a very expensive solution (compared to Shopify, for instance). Magento license costs are usually based on a store's revenue through the platform. Magento Commerce Cloud licensing begins at $2,000 per month or on-premise begins at $22,000 per year.
Even though Magento Open Source is free of charge, it requires support that includes updates, custom development, and integrations. You also need to pay for off-the-shelf extensions for developer's work building those extensions. Magento developers usually charge more than regular PHP web developers.
Require excellent development skills
Magento is a complex platform, with over 20,000 files and 200 database tables that not all developers will know how to manage. It can be difficult for beginners with the lack of or no technical skills to build an ecommerce store on Magento.
Even skillful and qualified developers who have experience with the core software need time to learn how to set up and run Magento at its full potential.
Time-consuming (heavily layered and complex coding)
Magento is a layered software, and its complicated architecture makes the process of designing the site quite difficult and time-consuming. It often takes more time to make customizations on Magento than to make the same customizations on other platforms.
Need a good hosting environment
Magento requires a good hosting environment and store management. In comparison to other platforms that will operate rather well anywhere, Magento will perform badly if the website is not accurately hosted and setup.
Running Magento on shared hosting can cause a slow and poor user experience for customers. Our development team recommends our clients dedicated server hostings to deliver maximum performance and scalability for ecommerce stores. Magento Commerce Cloud is hosted on the cloud, so you don't need to worry about hosting.
Poor technical support is one of the downsides of choosing Magento. The official support forum of Magento is overwhelmed with spam due to a lack of organized monitoring.
Imagine having an issue regarding failures, high server loads, slow page speed, downtime, and not finding any useful solutions. This can become very frustrating.
For this problem, there are 2 solutions:
Use the

Magento forum

to create a topic about your issues and wait for someone in the community to help. There might even be some similar cases, so you can scroll the old topics and find a quick solution.

Find a professional Magento ecommerce development agency to support your ecommerce website.
Is Magento right for your business?
A Magento ecommerce platform gives retail companies an opportunity to expand their business operations in the digital ecommerce world easily. Magento is a perfect ecommerce solution for different sizes of business (small, mid, enterprise) with a strong urge for customization.
We recommend Magento 2 Open Source to startups and small businesses as this edition can help you build an ecommerce website with minimum expenses.
Magento 2 Commerce Edition fits B2B enterprises and large businesses with high customer traffic, a wide range of products, worldwide presence, or high business complexity.
Magento vs Shopify and BigCommerce
Most retail owners are in doubt about which ecommerce platform to choose for their business requirements. Here's a Magento vs Shopify and BigCommerce vs Magento comparison to help you in choosing the right solution for your retail business.
Magento 2 vs Shopify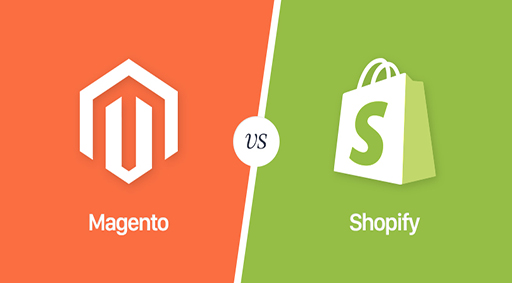 Unlike Shopify, Magento:
Allows traders to sell customizable goods and digital items online

Guarantees privacy and security

Is a great solution for B2B commerce

Allows you to fully control your own store

Evolves as your business expands and changes over time by

handling multiple stores; making transactions in numerous countries, languages, currencies; and applying several global shipping providers

and leveraging Magento's large Extensions Marketplace to support rich functionality which allows integrations with your other digital tools (e.g. ERP, CRM)
BigCommerce vs Magento 2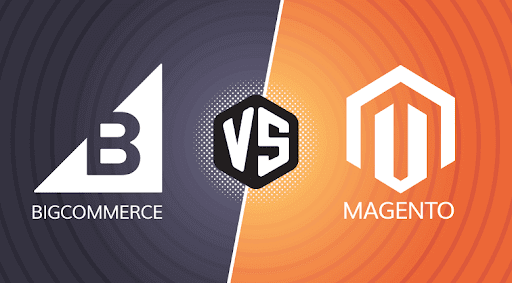 Unlike BigCommerce, Magento:
Allows merchants to host their stores with a preferred provider. With BigCommerce, merchants have to use BigCommerce's own supplied hosting and accept all the rules and updates that follow.

Operates considerably more orders per hour on the same hardware, delivering near-instant service response times for catalog browsing. Magento also maintains substantially more administrative users on the backend.

Is free at the entry level. BigCommerce costs $20.95 per month.

Allows for customization of pretty much any aspect of design and

enables you to design your own store from scratch

. On the other hand,

on BigCommerce, you have to work with a limited set of themes

, so the ecommerce website you make will offer much less customization.
Online stores developed by Elogic on a Magento platform
We have launched many projects on Magento Open Source Edition. Among them are Modli (an international marketplace for clothes retailers and designers), Dampfi.ch (a Swiss online vape shop), Mount-It (a large retailer of mounting solutions), MuLondon (cosmetics store), MyDining (an online food delivery service), Watches of Mayfair (an international supplier of luxury brands — Swiss watches, jewelry pieces, gifts), Turcomusa (gadgets and electronics seller), Freshfasion design, and many more... Community Edition became a perfect solution for these small businesses that wanted to build an ecommerce store.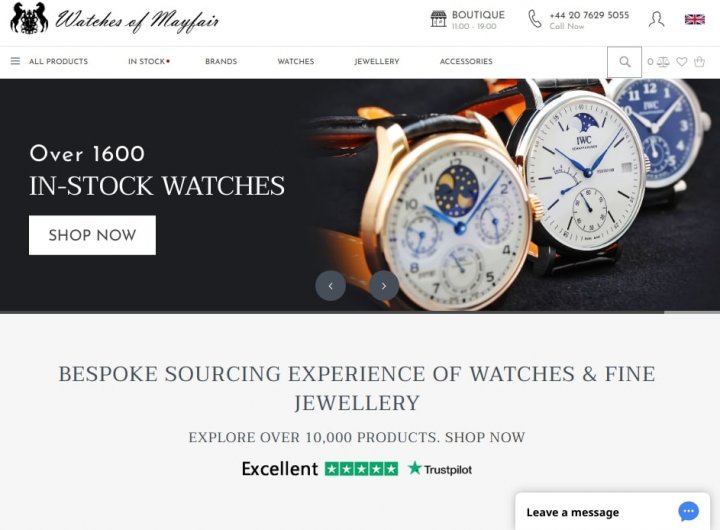 Some of our projects launched on Enterprise Edition are Marimekko USA and Old Glory. Old Glory is a music, sports, and entertainment online store; Marimekko is a home furnishings, textiles, and fashion company selling high-quality clothing, bags, and accessories, as well as home décor items. They chose Commerce Edition to handle a large number of products (more than 1 million), manage high-quality web traffic, and support multiple languages and currencies.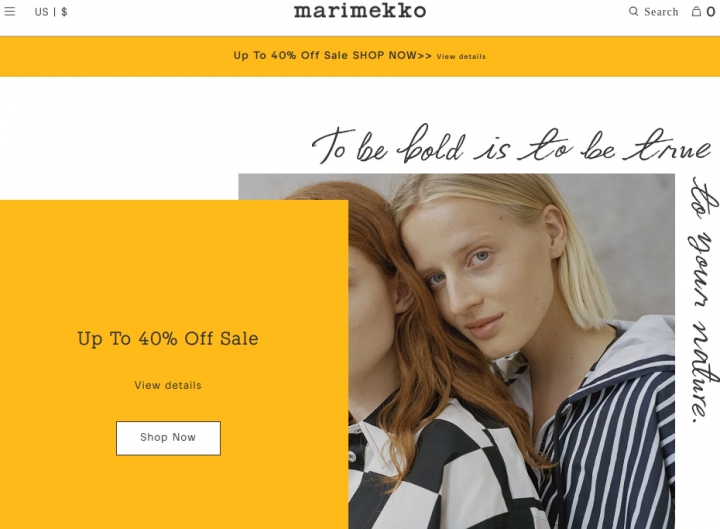 Closing thoughts
A Magento ecommerce platform has everything that you're looking for in an ecommerce package. Magento supports a ton of out-of-the-box features and is fully scalable, allowing you to build a fully operational ecommerce store.
And if you lack knowledge and experience in Magento, it's crucial to hire a reputed development company with expertise in Magento whose savvy developers will help you to get the ultimate benefits Magento has to offer.