Top 20 Must-have Magento 2 Extensions for your Ecommerce Store
While Magento comes with a number of out-of-the-box features, you might still need to integrate extensions that expand the functionality of the platform. A Magento extension is a block of functions that add more features to an ecommerce store, saving you money and time to build a new module. If you want to manage sales, process bulk orders, track sales, operate inventories, make the checkout process easier, or use advanced marketing tools, there is always an extension available for you.
Multiple Magento 2 extensions are available over the web, but choosing the efficient ones can be a daunting task for ecommerce owners. To make this task easier, we have compiled a list comprised of the best Magento 2 extensions in 2019 that we recommend our clients to install on their ecommerce websites. We've analyzed extensions available on the web and categorized them for you in one easy reference guide.
Criteria for Selecting Magento 2 Extensions
When integrating a new extension in your Magento store, how will you know if it is secure, valuable, or useful? The list of the Magento 2 extensions over the web is never-ending, thus, a relevant extension is a diamond in a coal mine. There are plenty of extensions that provide the same set of functionalities, so how do you know which extension to choose? Here are some criteria for selecting the must-have Magento 2 extensions for your ecommerce store.
One good way to get feedback on how the extension performs is to read the reviews and check ratings. You can check the ratings of every Magento 2 extension at the Magento 2 extension marketplace or third-party marketplaces.
Analyzing reviews, expert advice, and recommendations from merchants who used the extensions earlier can help you make an informed decision. An extension with hundreds of reviews with the highest ratings usually is safe.
Moreover, you can also check forums or discussion threads on the web. Reddit, Quora, and Magento Twitter communities can provide you with crucial information on the extensions you are considering based on the opinion of users or Magento experts.
If a Magento 2 extension was released recently, always contact the vendor to find out about the extension firsthand.
Make sure that all the extensions you are considering to install have 24/7 customer support. So when you need support from the developers for any issue, malware, or bug, you can get assistance without any hassle.
One of the major aspects to find an extension that can help your store perform better is to check update frequency. Make sure that the extension is updated regularly and the Magento 2 extension development companies systematically release necessary bug fixes, better versions, or new features. You might be surprised to discover that some extensions, once released, are no longer updated.
We recommend that you check the extensions changelog. Thoroughly analyzing an extension's history gives you some information, including how frequently the extension is updated and what sort of modifications are usually packaged within these updates.
Magento 2 extensions can be free of charge or paid. Based on our extensive experience in implementing third-party extensions, we recommend you choose paid extensions as they typically offer a larger range of functions and provide comprehensive support. However, require from a vendor a money-back guarantee, especially for Magento 2 extensions which are still relatively new.
You should ensure that this money-back guarantee should not be less than three weeks so that you indeed have enough time to test the extension. If the vendor is confident about the quality of their extension, they will be ready to provide a money-back guarantee.
One of the key criteria for selecting a trusted Magento 2 extension is to evaluate the company that provides the extension. Ensure that all the extensions you opt for are from Magento partners or companies that have a technology badge. If you are considering to choose extensions from third-party vendors, then at least they should be from Magento-certified developers. This is crucial as Magento's partner programs require providers to continuously release high-quality extensions.
Top 20 Magento 2 Extensions for Ecommerce Business in 2019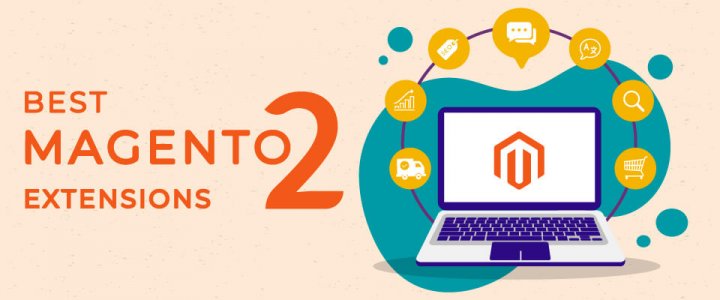 More and more merchants are migrating from Magento 1 to Magento 2. We also recommend our clients to move to Magento 2 for a better experience with multiple functionalities. As soon as you migrate your store, don't forget to speed up your Magento 2 site, and use the best Magento 2 extensions to improve your ecommerce business.
There are a ton of free and paid extensions on the market. Here is a list of the top 20 Magento 2 extensions to expand your retail business. The extensions below are divided into 8 major categories to make it easy for you to choose.
Content and Customizations
For ecommerce store owners, eye-catching designs and customized content are a proven way to get better search engine rankings. If customers can find products easily on your store, it's more likely they will make a purchase.
Magento 2 Improved Layered Navigation Extension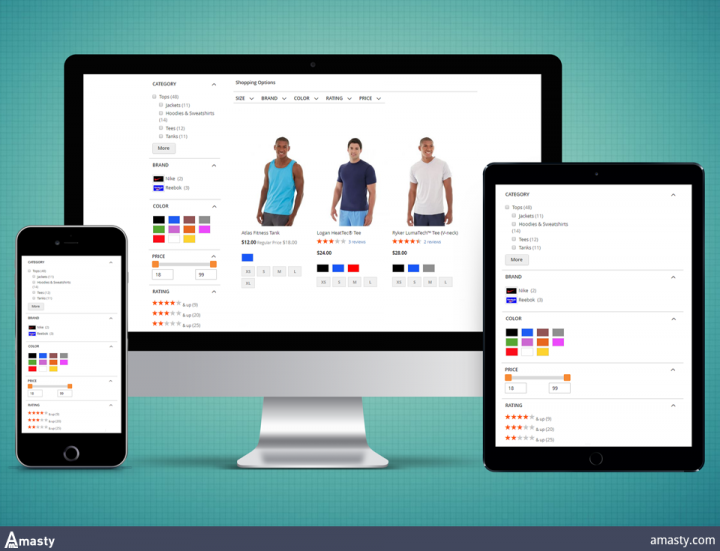 Magento 2 Improved Layered Navigation Extension delivers a set of features for user-friendly navigation. The extension gives customers an efficient way to search the store catalog in a smooth and quick way by providing filters for product category, price range, color, brand, or any other available attribute. In addition, the navigation filters are SEO-friendly and will allow you to bring more organic traffic to category pages.
Price: $349
Compatibility: Community 2.1, 2.2. Enterprise 2.1, 2.2
Vendor: Amasty
Magento 2 Mega Menu Extension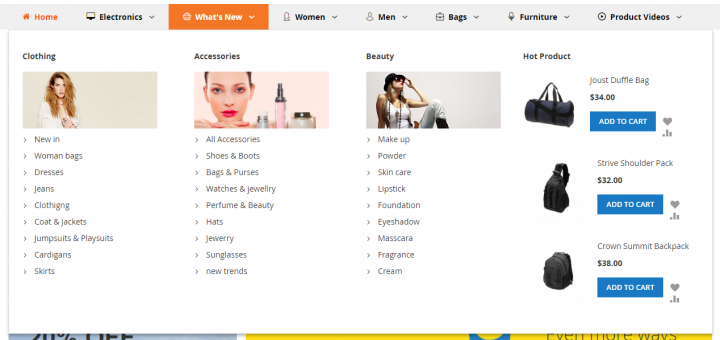 The Mega Menu extension for Magento 2 is a great tool that simplifies website navigation allowing customers to quickly access different pages across the website. The extension redirects the visitor to CMS pages, category pages, and any external URL via the top-level menu items.
Mega Menu is most beneficial for ecommerce stores with hundreds of pages and complex structures. With Mega Menu Extension, you can make the store navigation intuitive and grow your sales.
Price: $179
Compatibility: Community 2.1, 2.3. Enterprise 2.1, 2.3
Vendor: Magedelight
Magento 2 Visual Merchandiser Extension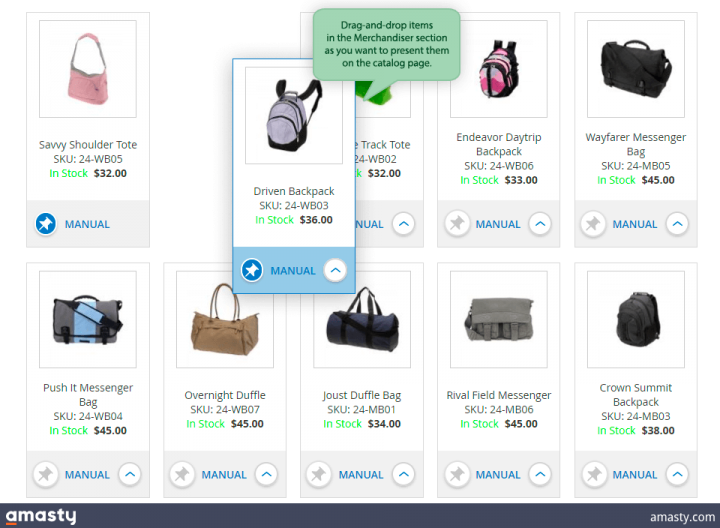 The Visual Merchandiser extension gives a store administrator the possibility to sort the product listing and regroup the order in an effective and time-saving way. In the admin panel, you can easily set a number of products per page including or exclude inactive ones.
With Visual Merchandiser, you can apply the price or name order, show the newest products first, or move out-of-stock products to the bottom of the listing. By using Visual Merchandiser for your Magento 2 store, you can be sure that after your alterations product will have the right position on the frontend.
Price: $219
Compatibility: Community 2.1, 2.2
Vendor: Amasty
Magento 2 Elastic Search Ultimate Extension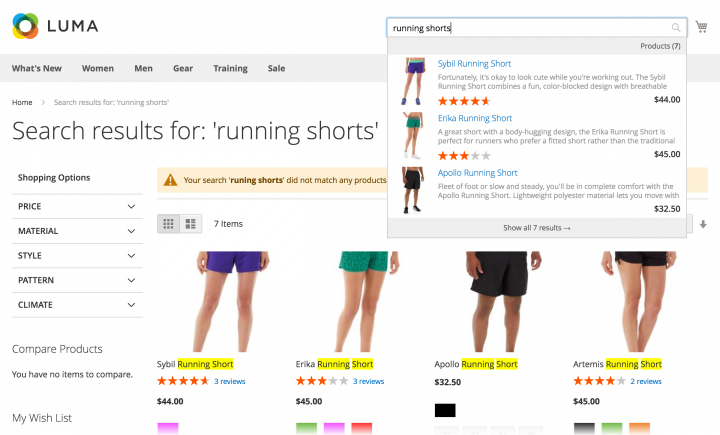 Elastic Search Ultimate Extension provides your online store with one of the quickest and the most effective search features available for Magento 2. The Elastic Search Ultimate Extension includes Elastic Search, Search Spell-Correction, and Search AutoComplete, giving you a powerful tool to satisfy the most complex requirements of modern ecommerce stores. The extension uses the Elasticsearch engine that guarantees fast and relevant search.
Price: $279
Compatibility: Community 2.1, 2.2. Enterprise 2.1, 2.2
Vendor: Mirasvit
Magento 2 Magic Zoom Plus Extension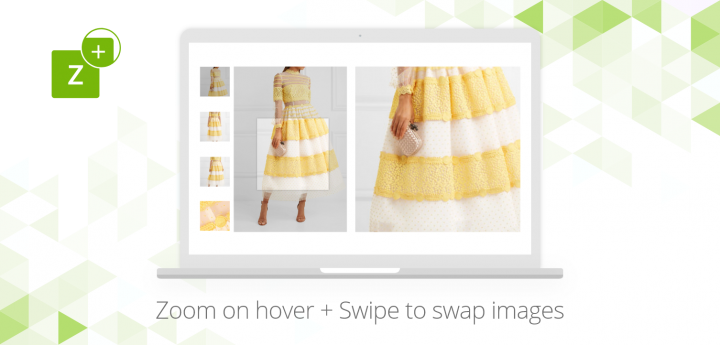 Magento 2 Magic Zoom Plus Extension provides customers with a great variety of zooming methods. Magic Zoom Plus allows customers to hover for an instant close up, side-zoom, internal zoom, or a magnifying glass, and click to enlarge for a full-screen view with thumbnails and swipe ability.
On top of that, Magic Zoom is optimized for mobile devices. With Magic Zoom Plus, you'll also have auto-caching, image resizing, and SEO optimization for your Magento store.
Price: $79
Compatibility: Community 2.0, 2.1, 2.2, 2.3
Vendor: Magic Toolbox
Magento 2 Shop by Brand Module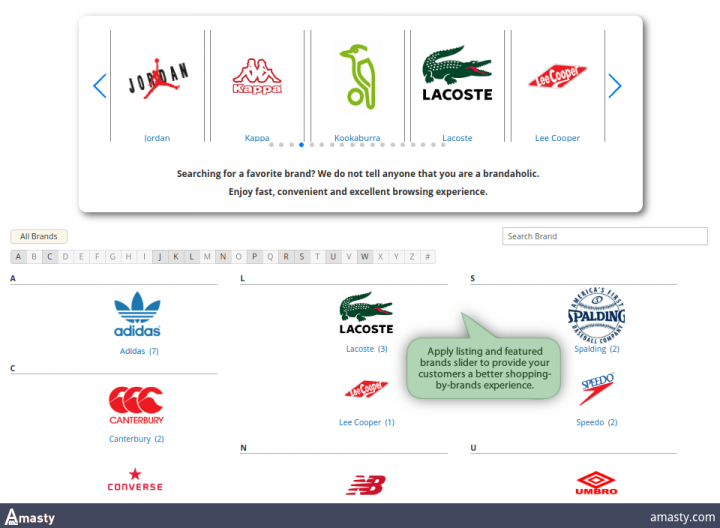 When customers reach your online store they tend to browse by their favorite brands. The Magento 2 Shop by Brand Module lets customers filter and sort items by brands to spend less time reaching the products they are looking for.
With the help of a featured brand slider, you can deliver a better shopping-by-brand experience. With the Magento 2 Shop by Brand Module, it's also possible to create a particular CMS (content management system) landing page for each brand.
Price: $129
Compatibility: Community 2.1, 2.2. Enterprise 2.1, 2.2
Vendor: Amasty
Marketing
Having a good strategy for your marketing campaign is crucial. A well-chosen extension can make this much easier. Here are some quality Magento 2 marketing extensions.
Magento 2 Abandoned Cart Email Extension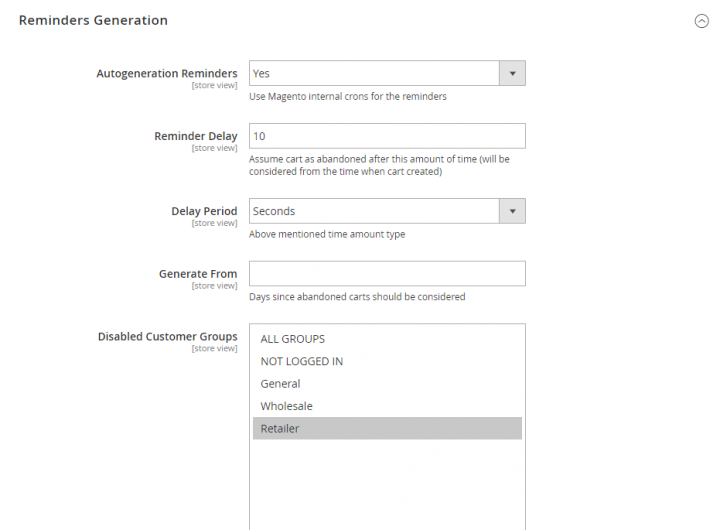 An abandoned cart module notifies customers about the products they added to their shopping cart but failed to check out. After getting an email notification, the customer can easily recover their shopping cart by following the link in the email and complete the order they have placed in the cart.
With the Magento 2 Abandoned Cart Extension, you can not only recover lost sales but generate coupons to encourage customers to make new purchases from your ecommerce store, therefore helping you gain back lost customers.
Price: $119
Compatibility: Community 2.1, 2.2. Enterprise 2.1, 2.2
Vendor: Magewares
Magento 2 SMTP Email Settings Extension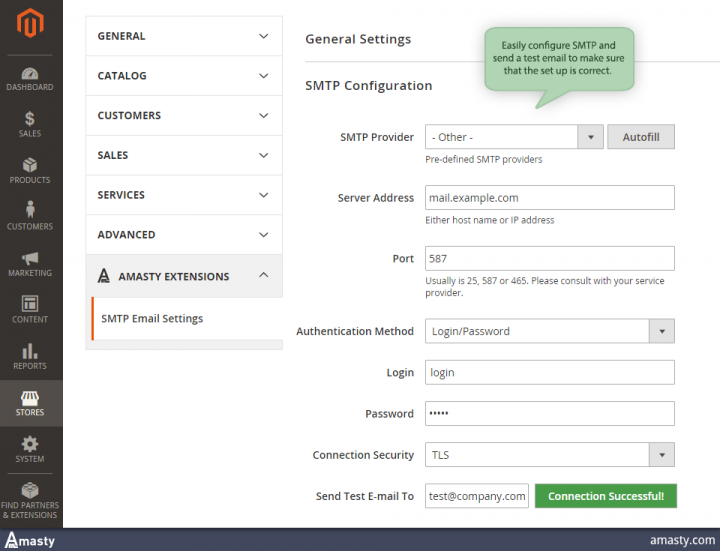 By default, Magento applies PHP 'Sendmail', which sends all emails via the current server; therefore, there is a good chance that your emails will be added to a spam folder.
Magento 2 SMTP Email Settings Extension is a powerful tool that enables you to apply any third-party SMTP (Simple Mail Transfer Protocol) server for your ecommerce store and configure all the necessary settings to increase the chances for your emails to be delivered directly to customers. The extension registers all emails that are sent from your online shop.
Price: $259
Compatibility: Community 2.1, 2.2. Enterprise 2.1, 2.2
Vendor: Amasty
Magento 2 Zoho CRM Extension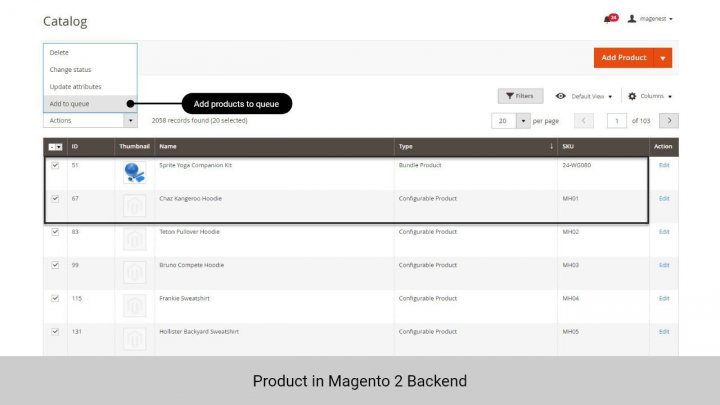 Magento 2 Zoho CRM. Credit image: Magento Marketplace
Zoho CRM is a cloud CRM service that allows you to store and segment your customer information into various groups. It enhances the work of managers, enabling them to define a buyer persona and conduct different marketing activities to those groups. Zoho CRM system is a powerful marketing tool that helps to synchronize purchase history and customer account information.
Zoho CRM helps you to define cross-sale and up-sale opportunities by establishing a smooth flow of business information between your CRM and Magento platform.
Price: $300
Compatibility: Community 2.0, 2.1, 2.2, 2.3. Enterprise 2.1, 2.2, 2.3
Vendor: Magenest
Customer Support
It is vital to provide customers with high-quality support services as it directly influences customer satisfaction. If they are not getting the support they expect, they won't return to your store any time soon.
Magento 2 LiveChat Extension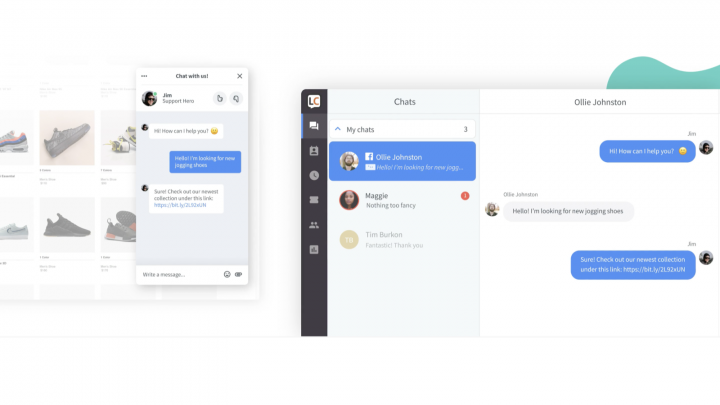 LiveChat is a Magento chat tool for customer support and online sales developed to answer customers' questions. With this Magento 2 customer support extension, you can add a chat widget to your ecommerce store, customize its look, place it on the page, and create a welcome message for customers.
The way it works is very simple. A typical LiveChat window is located on the bottom right side of your online shop. Visitors that reach your website can have a conversation regarding any issues with the help of chat invitations.
Price: Free
Compatibility: Community 2.0, 2.1, 2.2, 2.3. Enterprise 2.0, 2.1, 2.2, 2.3
Vendor: LiveChat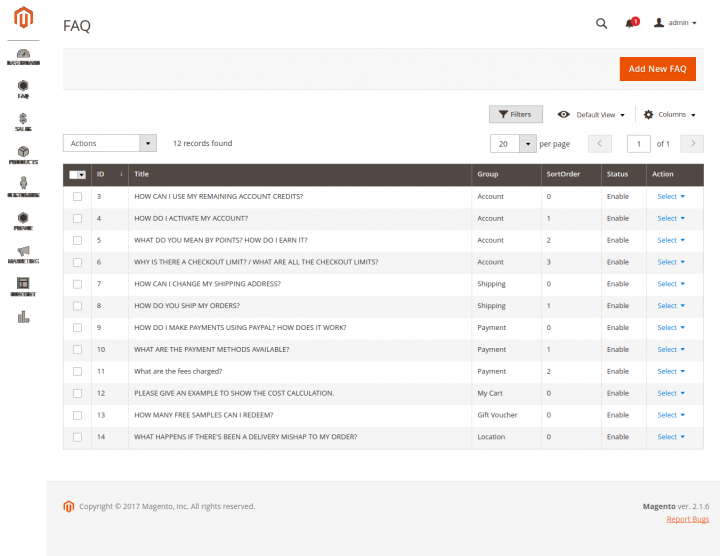 The Magento 2 FAQ extension enables you to build a dedicated FAQ (frequently asked questions) page, where you'll be able to respond to all customer concerns. At the admin panel, you can add images, static blocks, and widgets.
Having an FAQ section on your ecommerce store is crucial as it helps your customers without hassle find answers to their questions which puts them one step closer to purchasing your item.
Price: Free
Compatibility: Community 2.1, 2.2
Vendor: Prince Patel (MagePrince)
Payment and Security
The main reasons for cart abandonment are unexpected costs, site speed, security issues, and a complicated checkout process. The Magento 2 payment extensions help simplify the complex checkout process and security extensions protect data from possible hacker attacks.
Magento 2 One Step Checkout Extension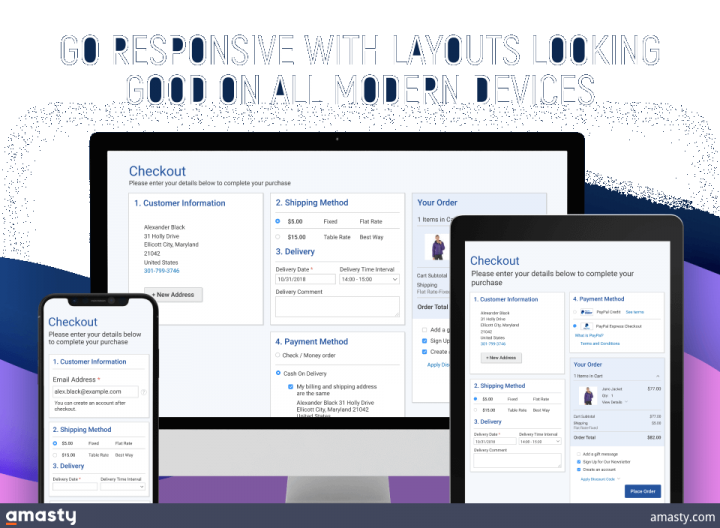 The Magento 2 One Step Checkout Extension is a great solution to decrease the abandonment rate and speed up the whole purchasing process by creating a fully customized user-friendly checkout page.
With this extension, you can place all the required fields to checkout on a single page. Magento 2 One Step Checkout Extension also provides an automatic fill-in with Google Auto Suggest and GEO IP for speeding up address typing.
Price: $299
Compatibility: Community 2.1, 2.2, 2.3. Enterprise 2.1, 2.2, 2.3.
Vendor: Amasty
Magento 2 Braintree Payments Extension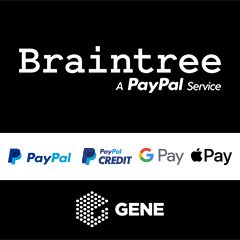 Braintree is a full-stack payment gateway that makes it easy to accept payments in your app or on your ecommerce website. The Magento 2 Braintree Payments Extension updates and extends the basic Braintree functionality that comes shipped with Magento 2.
This extension enables your Magento 2 store to accept PayPal, Apple Pay, Google Pay, Venmo, and most credit and debit cards, including Visa, Mastercard, American Express, Discover, JCB, and Diner's Club.
Price: Free
Compatibility: Community 2.2, 2.3. Enterprise 2.2, 2.3.
Vendor: PayPal
Magento 2 Admin Actions Log Extension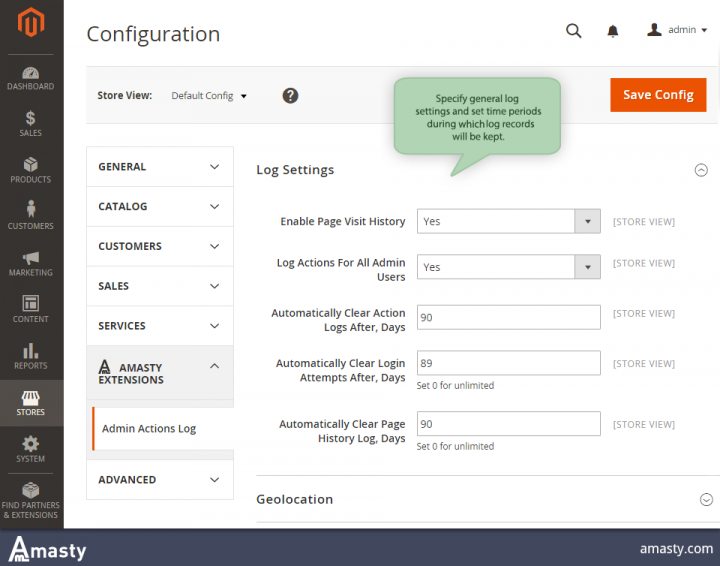 The Magento 2 Admin Actions Log Extension was developed to improve your store security and protect data from possible hacker attacks. This extension allows you to track who logged into the admin panel and see what actions they performed.
Admin Actions Log also gives you the possibility to find out who altered the data about a specific product, category or order and when. With Magento 2 Admin Actions Log you can get a full picture of every modification made in your store admin panel.
Price: $249
Compatibility: Community 2.1, 2.2. Enterprise 2.1, 2.2
Vendor: Amasty
Shipping and Order Management
With shipping and order management extensions mentioned below, you can make the shipping process easy-breezy.
Magento 2 Order Management Extension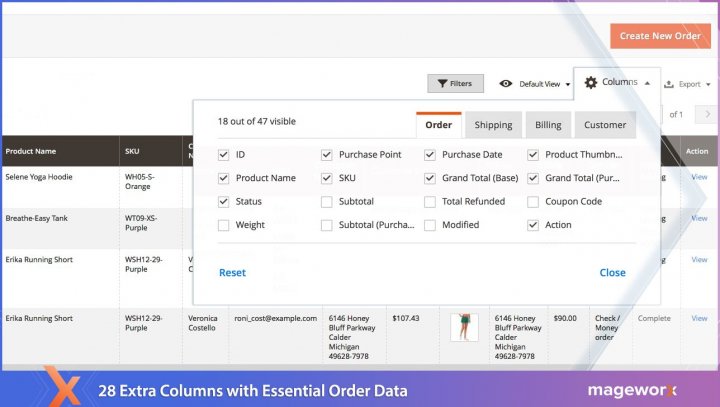 This extension extends the functionalities of the default Magento 2 Sales-Orders grid, allowing merchants to review all order data in one place, handle orders (without canceling them) in a smooth way, and make alterations to any order details.
The Order Management allows you to assign multiple inventory levels for your products, review order details, update shipping/billing details, modify an order's customer info, recalculate taxes, track all edits made to your orders, and adjust the order grid.
Price: $199
Compatibility: Community 2.0, 2.1, 2.2, 2.3. Enterprise 2.1, 2.2, 2.3
Vendor: MageWorx
Magento 2 Shipping Suite Ultimate Extension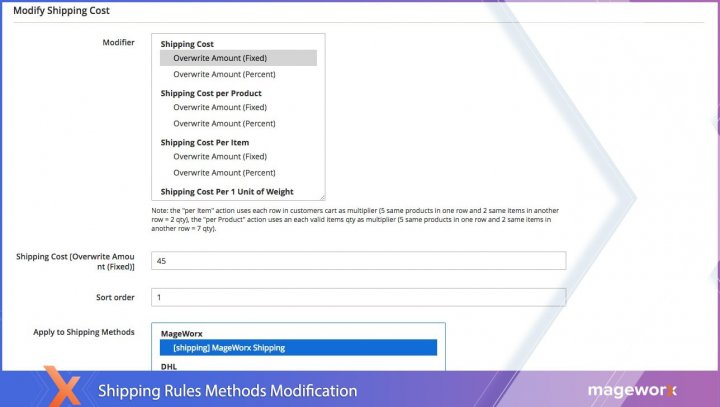 Modifying the default shipping rates and fees, providing free shipping, or applying promotional rates are not available in the default version of Magento 2. The Magento 2 Shipping Suite not only provides all the above mentioned features but also greatly extends them.
Shipping Suite Ultimate allows you to create custom shipping rules on the basis of any combination of product, cart or address attributes. For instance, you can set particular rules for heavy things shipped to New York and another set of rules for overnight delivery. You also can provide customers with a variety of shipping methods to opt for.
Price: $299
Compatibility: Community 2.0, 2.1, 2.2, 2.3. Enterprise 2.1, 2.2, 2.3
Vendor: MageWorx
Site Optimization
Website optimization involves improving the elements of your ecommerce website that are related to traffic and conversions. When we talk about a website's performance, the page load speed is the first aspect that defines its performance. Here's an extension to improve the page load speed of your store:
Magento 2 Full Page Cache Warmer Extension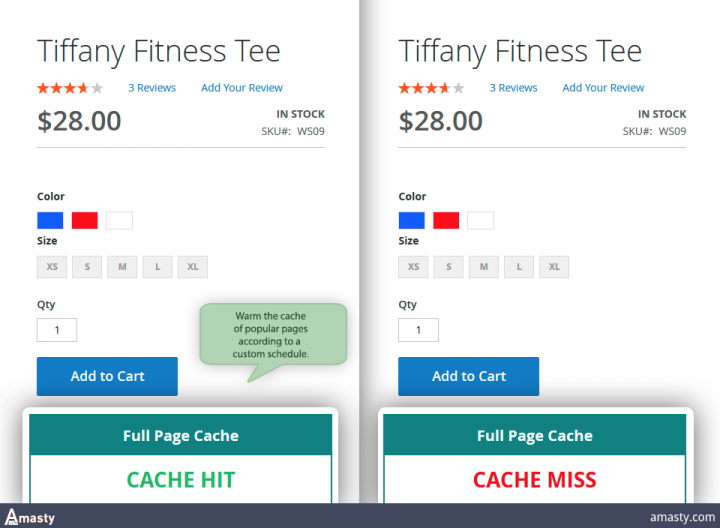 Magento 2 is fast and optimized for high loads by default. Nevertheless, there is still a lot of room for improvement to make your store as quick as flash. The Magento 2 Full Page Cache Warmer is a tool designed to automate the cache warming process by requesting pages with outdated cache during the night.
The Magento 2 Full Page Cache Warmer extension automatically filters store pages choosing those pages that should be cleared in the first place. This extension guarantees fast pages load and make it invisible for your customers.
Price: $199
Compatibility: Community 2.1, 2.2. Enterprise 2.1, 2.2
Vendor: Amasty
Accounting and Enterprise Resource Planning
With Magento 2, you can add top-rated accounting and ERP extensions to help you effectively manage your store's finances, inventory, and logistics.
Magento 2 Quickbooks Online Integration Extension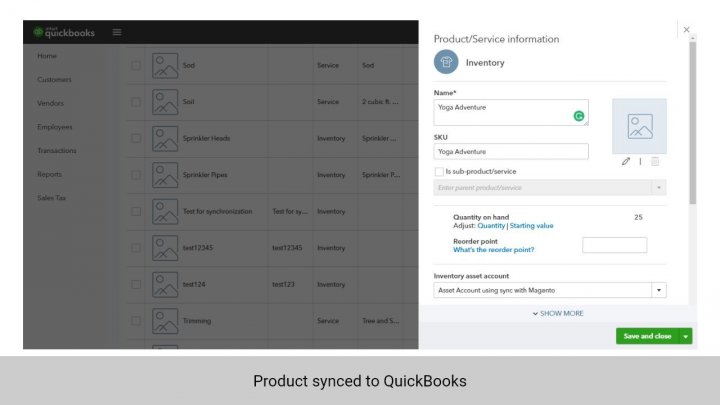 QuickBooks Online is an extension with many outstanding and unique features offering accurate and coherent accounts data across the system to organize the finances of your business more efficiently
With QuickBooks Online Integration extension, you can connect your Magento 2 website with your QuickBooks Online account and synchronize data between them automatically to track all business transactions, customer info, payments, inventories, tax rates, and invoice data everywhere 24/7.
Price: $299
Compatibility: Community 2.0, 2.1, 2.2, 2.3. Enterprise 2.1, 2.2, 2.3
Vendor: Magenest
Magento 2 eBridge Connections ERP Integration Extension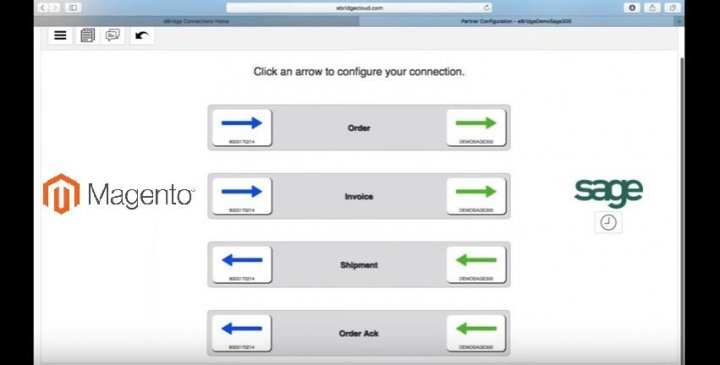 The
Magento 2
eBridge Connections
ERP Extension
provides robust, cloud-based ERP (enterprise resource planning) and accounting integration solutions that automate business processes and exclude the necessity for manual data input. The extension supports over 30 ERP and accounting systems including products from Sage, Microsoft, SAP, NetSuite, Epicor, and Intuit QuickBooks.
With eBridge Connections, you can easily automate orders, inventory, tracking information, customer data updates, product information, billing, inventory levels, and more between your back-office ERP system and your ecommerce store.
Price: Free
Compatibility: Community 2.2, Enterprise 2.2
Vendor: eBridge Connections
Analytics
To gain insights into sales and marketing campaign ecommerce store owners are more frequently investing in analytics. Many third-party marketplaces offer all sorts of analytics tools. Here is a Magento 2 analytic extension we often implement for our clients:
Magento 2 Google Tag Manager Extension
The Magento 2 Google Tag Manager extension is the mixed solution with the site-tagging functionalities and the supplement of Google Analytics Enhanced Ecommerce, Google Adwords Conversion Tracking, Facebook Pixel. The module simplifies the process of gathering huge volumes of customer data, studying customers' insight thoroughly, and enhancing store performance, and it helps to make data-driven decisions.
Price: $99
Compatibility: Community 2.1, 2.2, 2.3. Enterprise 2.1, 2.2, 2.3
Vendor: Mageplaza
How to install a Magento extension
The top 20 Magento 2 extensions for your retail business will not only help boost productivity, improve performance, and increase engagement, but they will also simplify work for your managers. So how do you install a Magento extension?
Installing a Magento 2 extension is a three-stage process that must be performed during off-peak hours. Before the extension is installed, your ecommerce website must be switched into maintenance mode, checked for readiness, and backed up. Then you need to configure your Magento 2 store in compliance with the developer's instructions. For a full guide on installing plugins, modules, and extensions, see Magento User Guides by edition and version.
Our development team is experienced in installing Magento 2 extensions and we're ready to help you extend the functionality and features of your existing online store.