Enterprise ecommerce solutions comparison: Magento, Salesforce, Hybris, Shopify
Managing an online business is now more challenging than ever. You need to exceed customer expectations and deliver a flawless experience if you want them to visit your site again and again.
Whether you're expanding your online store, looking for new solutions for improvements, or setting up a business from scratch, your choice of an enterprise ecommerce solution has a significant impact on the profitability and success of your online store. Therefore, you need to find the most trustworthy and secure platform from a wide variety of alternatives.
The good news is there are many ecommerce platforms to choose from, each tailored exactly to the type of service you're going to provide. Nevertheless, a wide range of available options can sometimes be a disadvantage. Choosing an ecommerce platform can be a very tough decision.
As a company specializing in ecommerce, we spend a great deal of time analyzing and comparing available enterprise ecommerce platforms to help our clients choose the most suitable ecommerce solution for their online stores.
We take into consideration platform price, security, functionality, out-of box-features, scalability, and business sector before selecting the best ecommerce solution for our clients.
In this article, we'll give you our advice on how to select the ecommerce platform tailored to your specific business requirements. We'll compare Salesforce Commerce Cloud vs Magento Commerce vs SAP Hybris vs Shopify Plus. Let's begin!
How to select an enterprise ecommerce platform
The choice of the most suitable enterprise ecommerce platform isn't as easy as it seems. However, there is good news. Choosing the most suitable ecommerce platform can be much easier once you have an ecommerce strategy that lays out your business requirements. While ecommerce experts and web developers can recommend platforms to meet your requirements and suit your business needs, it's always best to research the options yourself.
Functional and non-functional requirements
In order to choose the most suitable enterprise ecommerce platform, you need to figure out your functional and non-functional requirements. Clearly determining your requirements is the key to a successful project. Well-defined, accurate requirements assist in reducing financial risks and meeting deadlines.
We should differentiate functional and non-functional requirements. Functional requirements are those that deal with what the system should provide for users whereas non-functional requirements describe how the system will do so. Let me explain this further.
Functional requirements are product functions that software developers must implement to allow users to execute their specific tasks. In brief, they are the main functionalities a software system must guarantee. Generally, these requirements can be described as the 'goal' of the software product to be developed.
The functional requirements form the foundation of the whole software development process. When a software project is undertaken, the functional requirements are usually outlined in a specific document. Some of the more typical functional requirements include new features, bug fixes, and new behavior. Functional requirements will specify a function, for instance: "The web application should accept customer orders."
Non-functional requirements refer to the system's non-functional properties and system qualities. They are usually named "quality attributes" of a system. These are implicit expectations from the product.
Non-functional requirements are an extension of the functional requirements. They deal with all the remaining requirements which are not covered by the functional requirements. Some of the most typical non-functional requirements include usability, accessibility, security, reliability, effectiveness, documentation, response time, performance, availability, scalability, data integrity and retention, and compatibility. For example, the website should be available in several languages.
Before designing an ecommerce website, we ask our clients a lot of questions about their functional and nonfunctional requirements to create the site in the most effective way.
Here is a list of questions we give our clients to define their functional requirements:
Describe your order flow.

Write the list of third-party services you are going to use, such as ERP, PIM, Analytics.

Describe your cart-checkout process: shipping methods, VAT policy, and payment methods.
Here is a list of questions we give to our clients to define their non-functional requirements:
Describe your current business model and plans for scaling.

Describe your target audience.

Describe your current market and target markets for the next 3-5 years.
So, what are the points you must take into consideration before choosing an ecommerce platform? Here, we explore six fundamental aspects you should consider when selecting the right ecommerce platform.
Budget requirements
Money…everyone's favorite subject. When it comes to software, budget defines everything. The services provided by ecommerce platforms differ significantly in price. Budget requirements include design and development, fixed costs, marketing, integration, SEO, and licensing costs.
The design and development costs are definitely the highest expenditures for your enterprise. The costs for enterprise website design and development starts at $100,000 and can go to more than $10,000,000 if you decide to use an external agency. One of the most crucial aspects to consider is how your development will be provided. You need to figure out whether you want to build your online store using your existing team or by employing a team from a software development agency. Expenditure on design varies depending on whether you build your ecommerce website using purchased themes or design it from scratch (custom design).
Maintenance expenses include platform support, SEO optimization, analytics, and data management. You should take into consideration the cost of keeping your online store running once you've set it up.
Fixed expenses are consistent monthly fees. These include things like website hosting, transactions, and subscriptions. For hosted platforms like Shopify, you have to pay for the monthly subscription and transactions. For self-hosted platforms like Magento, you must pay for server storage, bandwidth, and plug-ins.
Integration. Typically, existing integrations or modules will cost less than developing non-standard solutions. You have to take such fees into consideration when comparing different platforms.
Marketing costs. Marketing costs are the most significant aspects from a strategic point of view. They include advertising costs on Google and posters.
Licensing. Some licenses cost the same each year; others are based on income and will grow as your online store thrives. Thoroughly consider the impact the license structure will have on long-term costs.
Design requirements
You need to have a beautiful and convenient design if you want to achieve your marketing goals. When you design your website you can apply ready-made themes or custom designs.
Ready-made themes can be found on every platform. You can select a theme from the extensive library of themes and apply it to your website design. These templates are quite affordable and sometimes free of charge. However, you are not allowed to build any unique designs you might need for your online store.
Custom design. All the visual and functional features of the website, such as color palette, font size, layouts of the web pages, scrolling animation, responsive adaptation, and many other design characteristics, are created, coded and tested specifically for the demands of your brand and its target audience. A custom approach gives you the opportunity to design a website that is unique for your project. Of course, you could pay more, but the chance of someone else having the same design is zero in this case.
Whether you decide to adopt a custom theme or a ready-made theme, make sure that your online store design reflects your enterprise's professional image.
Long-term objectives
Outlining long-term aims before selecting the enterprise platform gives you the opportunity to concentrate on what's essential through the project. You need to think carefully about what your ecommerce online store will be in five years.
Which current enterprise ecommerce platforms allow you to reach these objectives?

What development will be needed?

Where would you like your company to be in three years? Five years?
There are plenty of paths you can follow. Ecommerce platforms will offer you different out-of-the-box features at various fees.
While technology is steadily developing, a comparison based on licensing can still be useful. One solution may cost less in the first year, but it can cost much more in the long run. For instance, some solutions have a more powerful feature set, which implies that there will be fewer customizations required to reach the enterprise's objectives in the future.
Search engine optimization (SEO) strategy
A fact well known to everyone is that all internet activities begin with a search. Thus, you're likely to have a difficult time if visitors can't find your online store through Google. Search engines read the keywords you've incorporated throughout your online store to define your website's content and determine whether your online store is a pertinent search result.
When selecting an enterprise ecommerce platform to launch your online store, it's crucial to consider the SEO features in your decision-making process. Let's examine three key features that your ecommerce platform must have.
Editable robots exclusion protocol
The robots exclusion protocol is a text file that tells web spiders which pages on your site to crawl. The Robots.txt file enables you to tell the search crawler which pages to ignore when crawling your site and which URLs and directories to identify to index it for the search engines.
This is particularly useful for blocking search engines from crawling non-HTML files (e.g. PDF) that don't sustain the robots meta tag. The robots noindex meta tag is the best solution to keep specific pages from occurring in Google search results. It's better to find an ecommerce platform that enables you to set individual pages to show the noindex meta tag.
Analytics Enabled Site Search
Your ecommerce online store should give users the option to search for products on your site. Ecommerce platform needs to be integrated with the Google Analytics site search reporting feature. This will enable you to check the keywords that users type when searching.
While this feature seems rather obvious, many ecommerce platforms support only basic Google Analytics code but don't support Google Analytics ecommerce transaction tracking. When choosing the platform, it's a good idea to check whether the platform supports Google Analytics ecommerce tracking.
Canonical URLs enable your content to be syndicated in different places online while telling Google to concentrate only on one URL. It allows Google to define the page you want to rank. This is a helpful solution in cases where you need to use multiple URLs for the same product category.
If your ecommerce business applies multiple domains, you need to spend some time installing canonical URLs or 301 redirects to send both users and search engines to a different URL from the one they initially demanded. If you don't do this, you'll risk dropping your search ranking as you're sending traffic to broken links.
If calculating your 301 redirects and canonical URLs is not a good option for you, then an ecommerce platform that supports automatic redirects could be a solution for you.
Technical requirements
It's crucial that you set the technical requirements for your business as this will contribute greatly to the final decision of which ecommerce platform to choose. These requirements include:
Type of marketing activities. It has a significant impact on the type of extensions and out-of-the-box functionality of every platform (price rules, promo codes, pop-ups, up-sale activities, and email marketing ).
Target market geography. This technical requirement also influences the choice of the platform since your ecommerce business will need to support the multi-store, multi-language, multicurrency possibilities and stock management.
Third-party integration. The platform needs to seamlessly support third-party integration, including shopping cart integration, shipping gateways, payment gateways, ERP integration, CRM integration, PIM integration, and EDL integration.
Order flow also should be taken into consideration as not every platform is flexible in terms of order flow.
Expected traffic and transaction
How many users and transactions do you expect to receive on a daily/monthly basis? It's not easy to count the number of connections an online store can manage without conducting tests, but it's reasonable to check the limitations of a system.
When selecting the ecommerce platform, you should think about the prospective opportunities of expanding your online store and make certain that you don't run out of alternatives when you scale up.
Usually, our clients ask us to design an online store which can cater to huge traffic with several hundred thousand users making transactions on the platform at the same time.
Enterprise ecommerce platform comparison

Once you've established your company's primary business activities, you can use various channels to advertise the brand, build brand recognition and boost sales.
As people who work in the ecommerce sector, we're often asked the question, "What ecommerce platform should our company implement?" The answer is obvious, "It depends."
There're many ecommerce platforms on the market to select from and choosing the most beneficial solution might be a daunting task. Thus, we'll try to compare the most popular ones--Magento vs Shopify vs SAP Hybris Commerce vs Salesforce. Some of these platforms are open source; some are SaaS solutions, and others are appropriate only for large enterprises' needs. We're going to elaborate on each of them to show you the advantages and disadvantages of each solution for ecommerce business.
Magento Commerce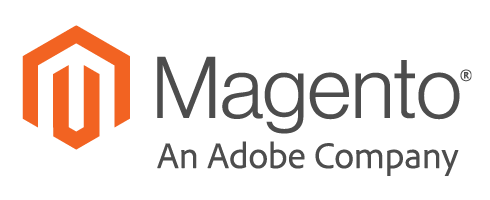 Though there are many major players in the ecommerce market, Magento is the leader in the online business world. This is due to the perfectly balanced service it offers.
After their recent acquisition by Adobe, Magento Commerce has become far more accessible to businesses, providing their customers, partners, and developers with enormous commerce solutions and experiences. If you are using Adobe Cloud Products, you should consider Magento as the integrations are already added to the roadmap.
Hosting solution:

on-premise or cloud-hosted.

Solutions (B2B, B2C)
Luckily, ecommerce enterprise platforms like Magento don't distinguish between B2B and B2C ecommerce. Magento allows you to launch your ecommerce online store for both B2B and B2C solutions and enables you to run both B2B and B2C storefronts on the same platform.
The Forrester Wave market research company named Magento the best B2B platform. This ecommerce solution helps B2B companies reach the most difficult business goals as it offers rich, built-in B2B functionality.
Magento Commerce provides customers with a bundle of flexible modules and plugins. There are 4,583 available extensions classified into different categories on Magento Marketplace. These extensions are tested and verified by the Magento team and are tailored for online-to-offline retailers, giving many advantages to your online store. Magento extensions will assist in converting your sales and managing your supply chain.
Magento Commerce has an abundance of features to operate, such as multiple stores and multiple locations, various languages, product types (simple, grouped, configurable, virtual, bundle, downloadable, gift card), color swatches and, since Magento 2.3's release, multiple warehouses, different price tags and a variety of currencies.
With regard to its inbuilt features, Magento Commerce presents powerful options when it comes to marketing, user loyalty, user experience, and business efficiency. Useful features involve catalog management, order management and customer service, catalog and product browsing, seamless third-party integration, search engine optimization, analytics and reporting, shipping and payment options, responsive design and lots more.
License Costs. Magento license costs are usually based on a store's profit through the platform. Magento Commerce Cloud licensing begins at $2,000 per month or on-premise begins at $23,000 per year. These fees go up depending on unique merchant turnover.
Development and Maintenance Costs. The price depends on the functional requirements agreed upon between you and the agency. You should expect to pay between $150-500k for the building, design, and development of your plan.
Annually, online store owners usually have their own plan to maintain their websites. This maintenance ensures your site is stable and avoids possible problems. Annual fees can be estimated from approximately $500 to $1,000, depending on each provider.
Stores built with this platform: Radley, Bulgari, Oliver Sweeney, Ford, Chopard, Christian Louboutin, Oliver Bonas, Land Rover, Easy Spirit and more.
Pros
Flexibility. Magento's template system enables you to customize everything, so you can design your site exactly as you wish. Due to its flexibility, Magento is the best enterprise ecommerce solution for businesses that are planning to expand. Magento Commerce provides more flexibility in terms of offering products in multiple colors, materials, design options, and finishes.
Third-party integration. Magento enables third-party integration for various aims, for example, importing products, analyzing the performance of websites and getting real-time information.
User-friendly. Magento websites have one of the best navigation systems available. You can browse easily and navigate smoothly through the shopping cart with the help of layered design. The personalized user experience will make you feel more comfortable while choosing your products.
Scalable. Magento Commerce can deal with several products or thousands of them. Actually, Magento Commerce can maintain up to five hundred thousand products and thousands of transactions per hour. It's a noticeable benefit because you can customize Magento without restrictions.
Mobile-first. Magento is a mobile-friendly platform as it provides an opportunity to design a site optimized for mobile without difficulties and to deliver the best mobile experience to customers. Moreover, Magento Commerce introduced Magento Progressive Web Applications (PWA) Studio, a set of tools for designing online stores with simple, front-end experiences on mobile devices.
Wide Community. There is a wide community of Magento users as it's one of the most popular ecommerce platforms in the world. As a result, it has helped ensure quick support. What is more, the active developer community has developed a large number of extensions and plugins. Therefore, if you have any difficulties in implementing the platform, you can get more support thanks to a huge developer community.
Magento Commerce also supports multiple languages, multiple currency checkout, and localized payment methods.
Cons
Time-consuming. Magento is a layered software, and its complicated architecture makes the process of designing the site quite difficult and time-consuming. It often takes more time for Magento to make the same customizations as other platforms do in less.
Developers. Magento is a huge platform (over twenty thousand files and two hundred database tables). It's not easy to find skilled and experienced Magento developers. The main reason for this is the need for profound knowledge about object-oriented development and extensive experience with the core software.
However, with the growing popularity of this platform in recent years, many agencies appeared, ready to assist Magento merchants. Our company specializes in Magento platform. We are a team of professionals who are proficient in design and technical support. Our developers are ready to help you fulfil the aim of your project.
Salesforce Commerce Cloud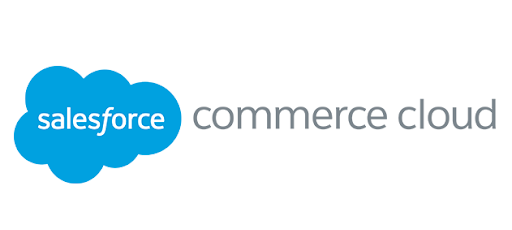 Salesforce Commerce Cloud, formerly called Demandware, is a platform designed to allow merchants to operate smoothly across digital channels without bothering about servers, security, or customization.
Salesforce is a feature-rich customer service software. If you are a big company, you can easily benefit from the features the platform has to offer with pricing plans optimized for small businesses.
Hosting solutions:

cloud-based.

Solutions (B2B, B2C)
Salesforce Commerce Cloud provides solutions for both B2C and B2B commerce. Due to the acquisition of CloudCraze, Commerce Cloud now also provides customers with a leading B2B commerce solution optimized particularly for businesses that are willing to have remarkable ecommerce experiences for their business clients. Built on the Salesforce platform, Commerce Cloud enables B2B and B2C enterprises to increase the sales, lower the costs and attract new customers.
There are many Salesforce Commerce Cloud extensions that will simplify your work. They include Salesforce Navigator, Salesforce Inspector, Apex debugger, Salesforce API Fieldnames, Record and Metadata Comparator for Salesforce, and Salesforce Advanced Code Searcher.
Similar to Magento, Salesforce Commerce Cloud also provides useful features including campaigns and catalog management, opportunity management, search engine optimization, multi-site management, reports and dashboards, content management, social integrations, price management, AI-powered personalization, split shipments across multiple locations, cart and checkout, targeted promotion management and lots more.
License Costs. Salesforce Commerce Cloud is fairly closed about the prices; they operate a "Shared Success" model, implying the higher the merchant profit, the higher the monthly fees. For instance, a merchant with $10 million in annual sales would anticipate spending approximately $100,000-$200,000 per year in licensing fees.
Development and Maintenance Costs. There are much less highly skilled partners on the Salesforce Commerce Cloud side. If you compare Salesforce Commerce Cloud vs Magento, the prices from agencies specializing in Salesforce Commerce Cloud seem to charge much more for all types of services.
Stores built with this platform: Hugo Boss, Ralph Lauren, Adidas, L'oreal USA, Clarins, Converse, Lacoste, Lancome, Tourneau, Tate Modern and more.
Pros
Customizable dashboard. When you sign in, the platform's dashboard enables you to check multiple reports, giving you a chance to gain perspective on your company's progress. Salesforce Commerce Cloud allows swift customization for different retail industries.
Easy-to-navigate software. The software is very simple to navigate. The tabs are divided into different categories, such as Accounts, Leads, Home, Forecasts Files, Opportunities, Contacts, Leads, Campaigns, and Forecasts Files.
Scalability. Salesforce Commerce Cloud can also manage huge demands and support hundreds of thousands of products and thousands of transactions per hour. The ecommerce platform scales smoothly in the background with no interference involved.
Einstein for B2C Commerce features are directly incorporated into B2C Commerce, permitting marketers and merchandisers to apply AI without hiring data specialists. Commerce Cloud Einstein excludes the necessity for daunting tasks like manual merchandising, creating new product groupings, and updating customer segments.
Einstein for B2C Commerce supports such capabilities as Einstein Product Recommendations, Einstein Predictive Sort, Einstein Commerce Insights, Einstein Search Dictionaries, Einstein Search Recommendations, and Einstein Labs.
Seamless upgrades. Since the platform is SaaS-based, Salesforce frequently introduces new features in the background. You don't need technical support to access these features as they are easily reached through the administration panel.
Integrations. Salesforce Commerce integrates with apps and third-party systems in Salesforce's AppExchange.
Salesforce Commerce Cloud also supports multiple languages, multiple currency checkout, and localized payment methods.
Cons
Problematic technical support. It's quite complicated to contact Salesforce technical support in case questions arise. Frequently, it takes days or even weeks to connect with a person from technical support. For this reason, the majority of companies tend to work with third-party companies that ensure Salesforce support.
Customization. Customizing is complicated, and Salesforce's prior approval is required. Merchants must ask for approval for site customizations. There are also some limitations to customization.
SAP Hybris (Cloud)

Hybris is a customer engagement platform that is flexible enough to work on any given channel. It's simple to navigate, flexible enough to adapt to functional and non-functional requirements, and compatible with most of the third-party services
Hosting solutions:

on-premise or

cloud-based.

Solutions (B2B, B2C)
Hybris is an ecommerce platform which enables its consumers to trade efficiently in both B2B and B2C markets.
SAP Hybris provides customers with many flexible modules and plugins. There are several SAP Hybris extensions that will simplify your work. It includes Gigya, Neteven, LSC-H, Sprinklr, Celum, Certona Platform, CyberSource, Adobe analytics, AppDynamics, Dynatrace, Kore.ai and many more.
Hybris presents a wide range of features that incorporate most of marketing's best practices to push your business further. It includes built-in SEO optimization tools, sales performance management, sales force automation, subscription order management, optimized pricing simulation, customer financial management and more. Versatile features provide incredible support for the design of a well-performing online store.
Price
License Costs. Hybris doesn't have a fixed price tag like Magento and Salesforce; the company provides customers with tailored offers for every enterprise. License costs for Hybris begin at $54,000 annually but can go up if you require more complex solutions. The final price tag depends on business requirements, including requested features, the type of development model, system restrictions, integration points, and so on.
Development and Maintenance Costs. Hybris is a platform that costs a fortune. According to the ecommerce experts, the build costs of a Hybris implementation could easily begin at $500,000 and can be as high as 2-6 million dollars. It makes this platform one of the most expensive available on the market. In the Magento vs Hybris battle, when it comes to price, Magento wins as it's far more affordable.
Stores built with this platform: Aldo, Asics, Joules, L.K. Bennett, MaxMara, Target, Costco, Oakley, Maplin and more.
Pros
Omni-channel fulfillment. The Omni-channel ecommerce feature means that merchants can sell online, in-store, and on mobile. Hybris creates an excellent user experience across all channels, including desktop, mobile, and tablet and doesn't restrict a retail company to one channel, increasing income opportunities.
Integration with all SAP solutions. The platform can be integrated smoothly with existing business solutions, such as CRM and ERP, CSV, ImpEx, and SAP.
Product Content Management module. This allows merchants to support better customer engagement and customer experiences. PCM collects data from various sources and enables product managers, suppliers and stakeholders to work together at the same time. Numerous catalogs can be handled and distributed among the organization, presenting the same regular data everywhere.
A scalable system. SAP Hybris easily manages increased traffic and supports thousands of transactions per hour.
SAP Hybris also handles multiple languages, multiple currency checkout, and localized payment methods.
Cons
Small community. The Hybris support community is very small and is not as developed as other communities.
Developers. Hybris is known to be a robust system. There is a multi-layered system with restrictions for customization. It demands the understanding of Model, Service, and Jalo tiers. That's why there are not many development agencies that can give high-quality Hybris implementation.
Reporting and analytics. SAP Hybris has received negative feedback concerning their reporting and analytics. Native reporting and analytics features are lackluster and ineffective, and for many customers it causes frustration on a day-to-day basis.
Shopify Plus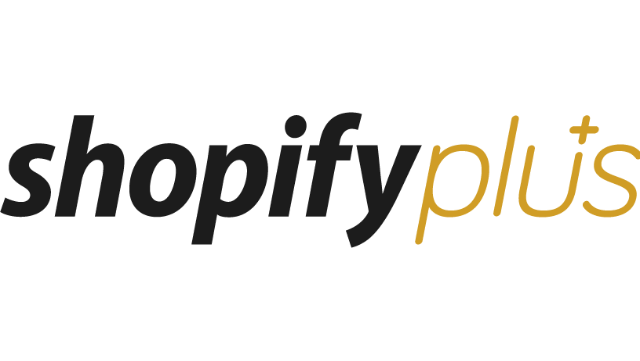 Shopify Plus is Shopify's enterprise ecommerce platform for big and expanding online shops and brands. Shopify Plus is a fully-hosted ecommerce platform that provides everything you require from end to end to launch the business and begin selling your products to the world. The platform is scalable and has the infrastructure to help medium-sized and fast-growing merchants to reach their business goals.
Hosting solutions:

cloud-based.

Solutions (B2B, B2C)
Shopify Plus enables you to establish your ecommerce online store for both B2B and B2C solutions. It should be mentioned that Shopify Plus lacks many important features, and it's not an adequate fit for big enterprises. However, B2C retailers with a simple wholesale channel are able to operate on the Shopify Plus platform smoothly.
Shopify Plus provides customers with a bundle of flexible modules and plugins. Shopify has a robust API (Application Programming Interface) and numerous built-in integrations with well-known providers (e.g. NetSuite, SAP), and they also have many useful extensions to select from, such as, Free Shipping Bar, Plug in SEO, Beeketing Checkout Boost, Kit, Bundle Upsell, Wishlist Plus, Pinterest Buyable Pins, Snapppt, Sticky Buy Button, and Referralcandy.
Shopify Plus has all the essential features needed to design an amazing online store that will appeal to your target audience. Shopify Plus includes the following features: wholesale store experience, additional payment gateway options, multiple storefronts, automation, and workflows to eliminate manual processes, additional payment gateway options, advanced Shopify apps, a customizable checkout, additional API calls, the merchant success program, a launch engineer and more.
Licensing costs. Shopify Plus charges their customers $2,000 to $40,000 per month. It increases significantly if you exceed $800,000 turnover in a month. Shopify Plus licensing fees start at $24,000 per year.
Development and Maintenance Costs. To develop an online store, you must anticipate paying a third-party design agency anywhere from $30,000 to $250,000 and beyond. Expect to pay 1.6% ( $0.35) per transaction for processing fees if using Shopify Payments and 0.15% for using a third-party processor.
Maintenance and security are done through the Shopify Plus team. Most enterprise stores must currently pay a significant cost that you won't need to pay if you are using Shopify Plus.
Stores built with this platform: Nestle, Mavi, Red Bull, Tesla Motors, KKW Beauty, MVMT Watches, Pepsico and more.
Pros
Simplicity. The Shopify Plus platform is among one of the most user-friendly ecommerce solutions out there, making it a top choice for those who are bogged down by technology and other tedious administrative tasks. When it comes to a Magento vs Shopify comparison, Shopify is a much easier platform to implement.
Scalability. The Shopify Plus platform manages thousands and thousands of transactions per minute so that your online store functions in an efficient way to provide excellent browsing experiences.
Apps and Integration. App variety is probably one of the biggest advantages of this ecommerce platform. For instance, Shopify Plus provides you with effective apps like Wholesale channel, Shopify Flow, Launchpad, Script Editor, Transporter app, and Bulk Account Inviter. Apps like Klaviyo and Rare.io enable you to integrate email marketing campaigns.
Well-designed themes. One of the main benefits of choosing Shopify Plus is access to hundreds of themes, so you shouldn't worry about finding something that suits the style of your online store. Shopify Plus has 10 free ecommerce themes. Each of these themes is available in two or three different versions, so they are actually adapted to quite a variety of designs. If you aren't pleased with the theme provided by Shopify, you can buy a paid template or create your own template.
Customer Support. Shopify Plus's customer support is one of the best on the market as it gives access to a Launch Manager and a Merchant Success Manager. It's like employing full-time staff members to assist in every aspect of the functionality of your online store.
Cons
Content limitations. Shopify Plus doesn't maintain a large variety of data types in an effective way. The blog layouts are quite limited, so if you wanted to do something unusual, you'd have to set it up on another blogging platform like squarespace or Tumblr and then run it on blog.yoursite.com.
Migration. If you change your mind and consider switching platforms, it's not easy to migrate. Shopify Plus doesn't offer a smooth transition as you can lose some of your store data. The best you can hope for is a CSV (Comma Separated Value) export of your site.
Shopify Plus doesn't handle multiple languages, multiple currency checkout, or localised payment methods.
How to make a choice between best enterprise ecommerce platforms
When it comes to deciding which ecommerce platform to choose, you need to bear in mind that your online store will dictate the following 4 things:
Business size:

What is the size of your online business?

Expansion:

How fast is your business able to expand?

Operating expenses:

What is the cost of designing your ecommerce platform and your expenditure on maintenance?

Customer engagement:

In what ways can you monitor how your customers interact with your online store?

Goals:

What goals will the ecommerce platform help you achieve?
Here're some other recommendations for you to consider:
Participate in meetups and conferences. Many ecommerce companies organize events and meetings to explain how their platforms work. It's a great idea to take part in such conferences, so you can meet ecommerce experts and cooperate with them in the future.
Talk to ecommerce consultants and experts. There are lots of ecommerce consultants and experts who know the platforms like the backs of their hands. We recommend you ask for their advice and opinion on your projects and the platforms themselves. Reaching out to people who know the platform well and asking them questions is another good option.
Consult with the platform provider. Talk to your platform provider and ask them where you can find experienced web developers who are proficient in their platform. Whom would they recommend? You should take into consideration the fact that they can be biased in this matter if they have a partner network.
Conclusion
To conclude, we've compared four platforms Shopify Plus vs Magento Enterprise vs Hybris vs Salesforce for enterprise companies. Choosing the right ecommerce solution is paramount, especially for enterprises. You should make a list of key functional and non-functional requirements and then analyze the best enterprise ecommerce retail platforms available on the market or select from platforms we've analyzed in this article. Now, you have food for thought to help you decide which ecommerce platform best suits your retail enterprise.