Magento Community vs Enterprise Edition: Which One is Rght for You?
Update! In this article, we'll use the terms Enterprise Edition (Commerce) and Community Edition ( Open Source).
We originally wrote this guide in May 2018, but decided to update it now as both platforms' functionalities have changed considerably.
Magento is one of the best options for creating an online store. It's considered a leading ecommerce platform due to the many features it has to offer.
Usually, when we're planning a Magento project our clients hesitate about which edition will fully satisfy their business requirements and often ask: "Magento Community vs Enterprise Edition: Which one is right for our company?", "What is the main difference between Magento Community and Enterprise Edition?"
Neither is really any better or worse. They just cover different needs of yours. There are different advantages and disadvantages of both, as well as prices and options they offer.
For most store owners, the only difference between Magento Community Edition and Enterprise Edition is the cost. It's definitely an important factor, but you need to think about the value and not just the price. You can prevent various potential challenges by figuring out which edition covers your business needs and goals better.
Obviously, the ideal scenario would be to plan and research carefully to determine the best version for the project. If you're stuck in between the choice of Magento Community vs Enterprise for 2019 — this article is for you.
What is Magento Community Edition?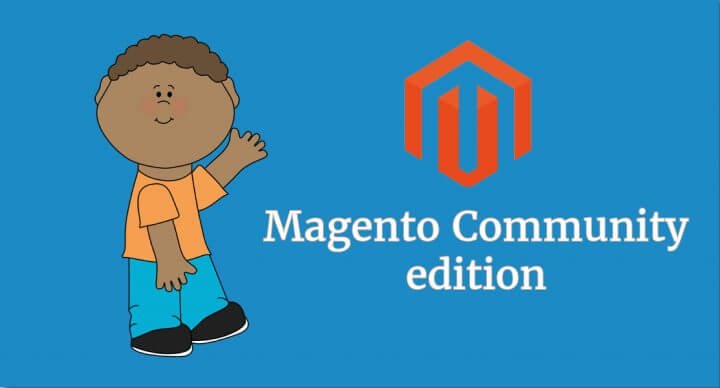 Magento was released on the 31st of August, 2007. It was created by Roy Rubin and Yoav Kutner. Initially, Magento was first planned as a sub-system of the popular ecommerce software, osCommerce.
Few people know that the majority of the development took place in Ukraine. At that time, Yoav Kutner was searching for an in-house team based in LA to help with development. By coincidence, he was contacted by very talented Ukrainian programmers, who wanted to cooperate and develop the code.
On June 24th, 2008 the first Magento Community Edition was released. Magento Community Edition is an open-source ecommerce platform, free of charge. It means that anyone can get a program code for free and it's open for editing to third-party developers. It may become a perfect solution for someone who owns a small to medium business.
Community Edition is the best solution to start a new business. It enables you to design an ecommerce online store fast and with a minimal fuss. You just need to download the program and you can immediately start working with it. Users are free to make adjustments to the software to meet their specific business requirements.
Who uses Community Edition?
Many famous brands initially were launched on Magento Community Edition. Kitchen cabinets is among them. They are one of the first companies to sell cabinets online. Their website was very successful using Community Edition. In a competitive marketplace, Cabinets had to offer their customers a large selection of customizable products. Therefore, they needed a more advanced solution with the possibility to scale. In 2014, they migrated to Magento Enterprise 1.
One of the most successful companies that also started on Community Edition is DC Thomson Shop. They sell magazine subscriptions, gifts, collectables, and puzzles. However, in 2017 the company decided to migrate to the latest version of the platform for the enterprise level stores - Magento Enterprise 2 as they required a more up-to-date and robust solution to expand their business.
Soak&Sleep originally was launched on Magento Community Edition. Soak & Sleep is an online retailer for home bathroom and bedroom products. They help clients to find products that support an amazing night and day sleep, like the Soak&Sleep Mulberry silk pillowcases. Later on, they decided to upgrade to Magento Enterprise 1.
We launched many projects on Community Edition. Among them are Watchesofmyfair and Turcomusa. Turcomusa sells gadgets and electronic devices. Watchesofmyfair is an online shop for a UK-based international luxury brands supplier. Community edition became the perfect solution for these small businesses who wanted to build an ecommerce store.
What is Magento Enterprise Edition?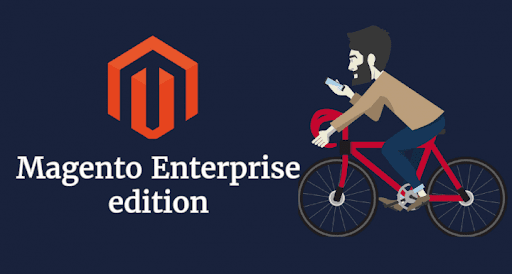 On 15 April 2009 the first Magento Enterprise Edition was released. Magento EE is an exclusive paid version of Magento with premium features. It will perfectly fit the needs of medium to enterprise level businesses. It is a great solution for shops that need scalability, extra features and more customizable options.
To develop your project on Magento Enterprise Edition, you should create an account in Magento and purchase a license. After purchasing the license, you'll need to enter the code and only then you can start working on Magento EE.
Who uses Enterprise Edition?
Many widely-known brands are developed on Magento Enterprise Edition. Burger King is among them. Burger King wanted to start a new standard in B2B sales logistics processes. With hundreds of branches and thousands of daily orders, Burger King required a platform with efficient performance and large scalability to manage orders from customers with robust B2B sales functionality.
Canon Australia was also launched on Magento Enterprise Edition. Canon Australia is a famous company that is among the top brands for digital technology. They distribute photographic equipment and supplies. Their previous e-commerce solution didn't satisfy their needs. That's why Canon Australia decided to establish a new application on Magento Commerce, as it provides various product functionalities and unique offline engagement.
Easy Spirit's famous women's footwear brand, was initially launched on Demandware but migrated to Magento. CEO Marc Fisher decided to move Easy Spirit's website from Salesforce Commerce Cloud (formerly Demandware) to Magento Commerce Cloud. He wasn't satisfied with the Demandware slow loading time causing bugs in their order process. Moreover, they could save money on agency development, maintenance and license fees. The new Easy Spirit website was launched in October 2017.
Some of our projects launched on Enterprise Edition are Marimekkousa and Old Glory. Old Glory is a music, sports and entertainment online store. They chose Enterprise Edition because Community edition didn't satisfy all their business requirements. Old Glory needed to handle large number of products ( more than 1 million) and have high-quality web traffic.
Marimekko is a home furnishings, textiles, and fashion company. It's an international brand that has branches in many countries. They required a solution supporting multiple languages and currencies, scalable and with robust out-of-box functionality. Thus we recommended them to design their online store on EE as it was the best solution to satisfy their business needs.
Enterprise Cloud Edition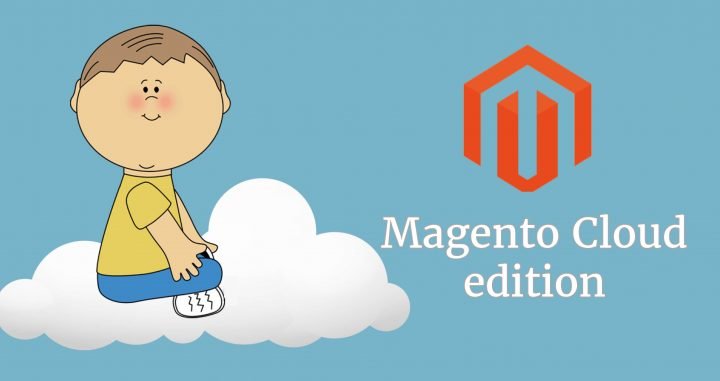 On 16 April 2016 the first Magento Cloud Edition was released. Magento Enterprise Cloud Edition (ECE) is a new type of platform – PaaS (Platform as a Service) that is somehow similar to other software companies' SaaS (Software as a Service) platforms. Cloud Edition is a cloud hosting infrastructure that provides various features, and scalability.
Magento ECE is designed to handle large amounts of traffic while being very flexible at the same time. It also includes the Apache caching system, owing to which, pages load much faster, so customers don't get stuck in front of the screens waiting for page to load. With the Cloud Edition, Magento has become a whole lot easier to set up and manage.
Easily scalable, completely controllable and manageable ECE under one single fee might become one of the best solutions out of all already existing. We believe that Cloud edition will become the most popular choice among merchants in the upcoming years.
Magento 2 Community vs Enterprise comparison
Let's compare Magento Community vs Enterprise edition starting with the price.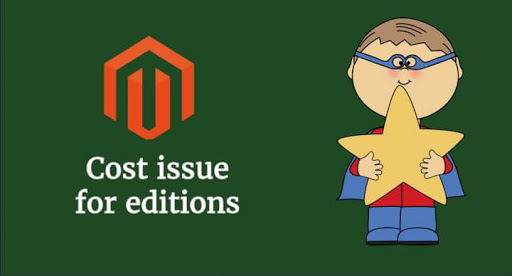 This is what most retail companies look at when they are trying to make a choice between two versions. Magento Community edition is free of charge. Magento 2 enterprise edition price is fairly high and ranges from $22,000.00 to $125,000.00 per year (you pay for advanced features). The cost for Magento Enterprise Cloud edition ranges from $40,000.00 to $190,000.00. Higher costs come with additional functionalities your business might need while growing and scaling. The cost for Magento Enterprise Cloud also includes expenses on infrastructure. Check out the table below to compare CE vs EE project estimation in numbers:
Magento Community vs Enterprise cost comparison chart 2018
If your business is scalable and you have a lot of online transactions, EE is the best choice for you.
If you are a business that aspires to grow and expect huge website traffic volumes, then EE is the best solution for your company. One of the main differences between Magento Community Edition (CE) and Enterprise Edition (EE) is that the second delivers performance and scales right out-of-the-box to support fast-growing businesses. Secondly, it usually achieves higher SERP ranks and becomes more visible in search results.
The speed of checkout process in EE is also impressive — <2 seconds on average (by using caching or minification). It includes the possibility to divide database into Sales, Checkout and Order Management for online shops with the large numbers of orders and transactions. Thus, Enterprise Edition hardware is able to handle 3.5M page views and 250,000 orders per hour.
If you don't need 24/7 support, don't waste money and choose CE.
The main difference is that Magento 2 Enterprise Edition guarantees 24/7 technical support that will resolve all technical problems that may occur with your online shop. There will also be an account manager from the Magento team to help you anytime you need support. You also can be sure about security support. The team of experts scan the platform often and enhance Magento core security with special bug bounty programs. Such supervision provides the best environment to work in.
Magento Community edition has no support at all. None. So you should hire Magento devs to help you or check out Magento Blog and find some helpful info there.
If security is crucial for your retail business, EE will work best.
Magento Enterprise Edition offers more robust security solutions. EE is "PCI compliant" and linked to the Magento Secure Payment Bridge, which takes care of handling card processing.
PCI stands for Payment Card Industry. PCI is a set of security standards designed to protect card data, handle payment data, approve financial transactions through a secure environment. The solution is completely separate from Magento Enterprise platform, so it's not necessary for a full website to be in compliance. Enterprise Edition also supports a PA-DSS (Payment Application Data Security Statand) payment bridge that provides high security while making payment operations.
Magento Community edition doesn't have highly secure payment bridges, and it's "Not PCI compliant." This may cause some problems since these features are required by the banks. Thus, there are few ways to make your Community Edition Magento store PCI compliant:
You can adopt third-party payment methods, that redirect you to another site to make transaction (PayPal,

Authorize.net

)

You can adopt a SaaS PCI compliant payment methods

(

CRE Secure

)
You can find more about payment gateways in our previous blog post.
If your business requires rich merchandising functionalities and effective management, EE is a great option for your company.
Magento 2 EE provides rich merchandising functionality. Simplified drag-and-drop interface and it's easy to set sorting rules for specific categories made it much easier to navigate the website. In the new edition of Magento 2 EE, it will be much easier to manage your store content with new BlueFoot CMS and Pagebuilder.
There is also Content Staging and Preview available for EE. Such capabilities enable merchants to do some tasks without involving Magento developers. So it's easier now to launch new sales campaigns, promotions and products straight from Admin panel.
Unlike the Community Edition, Magento Enterprise for B2B is developed to meet the requirements of Magento merchants whose customers are mainly companies with many customers. It helps B2B companies reach the most difficult business goals as it offers rich, built-in B2B functionality.
Moreover, more management is available straight from the Admin panel:
In Magento EE, it's easy for merchants to view, edit, create multiple invoices and many other options to independently process orders until it's completed.

There's also an option for updating products, prices, and coupons in customers' shopping carts and wish lists.

The merchant can create customizable emails for account updates, password resets and send email notifications and RSS feeds with order status at ease.

Creation of newsletters and management of their distribution are available as well.

There is a "Contact Us" form straight from the box, so the merchant can stay in contact with the customer easier.
If your store sells only in one country and doesn't need multiple languages, and currencies, you should choose CE.
Community edition doesn't support multiple languages and currencies. So if you're a company that works only in one region, there's no need to choose EE. EE is essential for those companies that work internationally. There's a multiple language pack ready to use straight out of the box in EE.
It also integrates with multiple payment gateways, including PayPal, Braintree, Authorize.net, CyberSource and WorldPay and supports different currencies.
If building long-lasting relationship with customers and gaining their loyalty is one of your top priorities, choose EE.
For such, aim Magento 2 EE offers variable tools:
Magento Enterprise Reward points

system

. The more actions user takes the more rewards he gets. Later on, rewards transform into coupons, discounts or special offers.

The merchant can apply for

in-store credits

when returns are issued.

Gift registry

.

To better understand how the gift registry works, let's imagine "Ann." Ann has gift registries with things she would really like to receive for her birthday. Due to automated mailing, her friends and family receive the information about what Ann really wants. Now each of them can easily purchase products from the registry adding fancy gift-wrapping. The wish list updates automatically, so Ann won't receive five new lipsticks from different friends. Doesn't that sound amazing?

What if Ann has two birthday parties with different companies and some things she would like to leave to herself? Not a problem!

Multiple wish lists

allow to manage privacy settings of customers list.
To sum up
When Community Edition is a good choice for your retail business:
Your online store has no more than 300,000 - 500,000 SKUs (

Stock Keeping Units)

. These products have minimal attributes.

You're not planning to expand your online store in the future.

The store sells only within one country, in local currency.

You don't need 24/7 support and have your own team of developers.
When Enterprise Edition is a good choice for your retail business:
Your online store has more than 500,000 SKUs (

Stock Keeping Units)

. These products have various attributes.

Store needs to have advanced marketing and promotion functionality (gift registration, multiple wish lists, rewards, discounts, special offers, gift cards and private sales).

You need more out-of-the-box functionality than what is available in Community Edition.

24/7 Magento customer support is crucial for your online store.

The store sells worldwide, using multiple currencies and languages. The site accepts different forms of payment (check & purchase orders, PayPal).

Security solutions like PCI is essential for your store.
Both of the editions of Magento are very comfortable to work with. They provide customers with all the necessary tools to build a fully-operating online store. Main differences are in cost and the features available out of the box in both editions. Community edition will perfectly fill the needs of small business, but Enterprise edition will be more suitable for large businesses with high turnovers. All in all, it's up to you to decide which edition will meet all of your requirements.